Winery with vineyards for sale in DO Toro.
Newly constructed winery with 80 hectares of vineyards of Cabernet, Merlot, Syrah and Tempranillo varieties situated in Toro.
Description
This new 80 hectare winery is located in the Spanish wine region of DO Toro and its assets are being sold.

The vineyards are planted in trellis with drip irrigation and the varieties are Cabernet, Merlot, Syrah and Tempranillo. The plantation is in full production, the plots are of great size and are all located in large estate.

The winery is newly built in a rustic style and very well integrated into the rural environment with fantastic views of the vineyards. The production capacity of the winery is 200,000 litres in stainless steel tanks of different capacities. It features air-conditioning, cooling equipment, a grape hopper and a small vertical press.
Infographic of the Denomination of Origin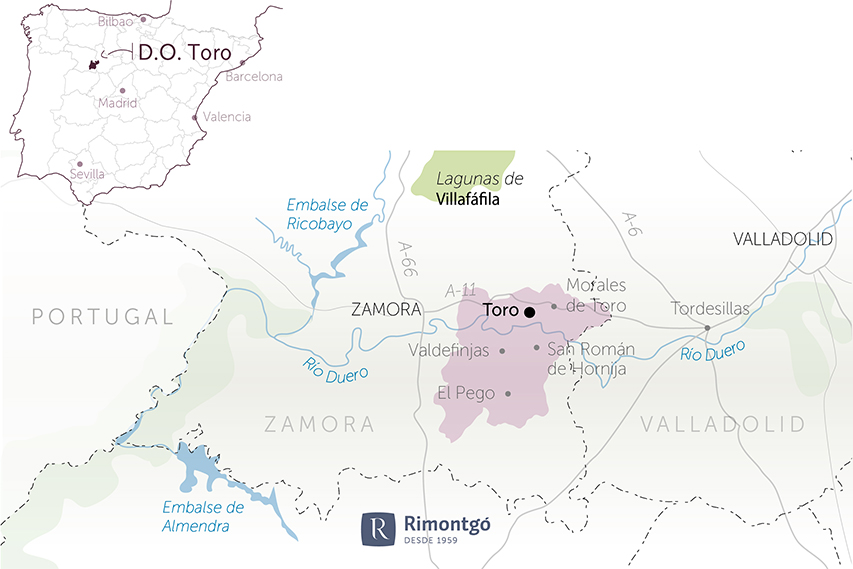 Characteristics
Change to imperial units (ft2, ac, °F)
Change to international units (m2, h, °C)
Maximum production capacity:

200.000 l
Vineyard area:

82 ha203 ac

Grape varieties:

Tempranillo

Cabernet Sauvignon

Merlot

Syrah

Topsoil:

Ferruginous Clay soil

Soil with large stones

Subsoil:

Ferruginous Clay soil
Climate characteristics
Hours of sunshine per year:

2.800 h

Annual rainfall:

350 l/m23.767 l/ft2
---
Other similar wineries that may be of interest to you