DO Utiel-Requena, Valencia
Modern style winery in DO Utiel-Requena.
Antique, modern winery created at the start of the 19th century, specialising in the cava region.
Description
Built in 1905 by a well-known modern architect which, in its time, was one of the most beautiful wineries all over Spain.

A winery with a capacity to make 1 million litres in reinforced concrete tanks, coated with sanitary epoxy resins. These tanks have the computerised piped coils installed, that act as a heater or a cooler for wine according to what the wine-making requires at any time.

Traditionally, this winery always produced red and white wines as well as cava. The Utiel Requena region is one of the licensed wineries in Spain to produce cava.
Infographic of the Denomination of Origin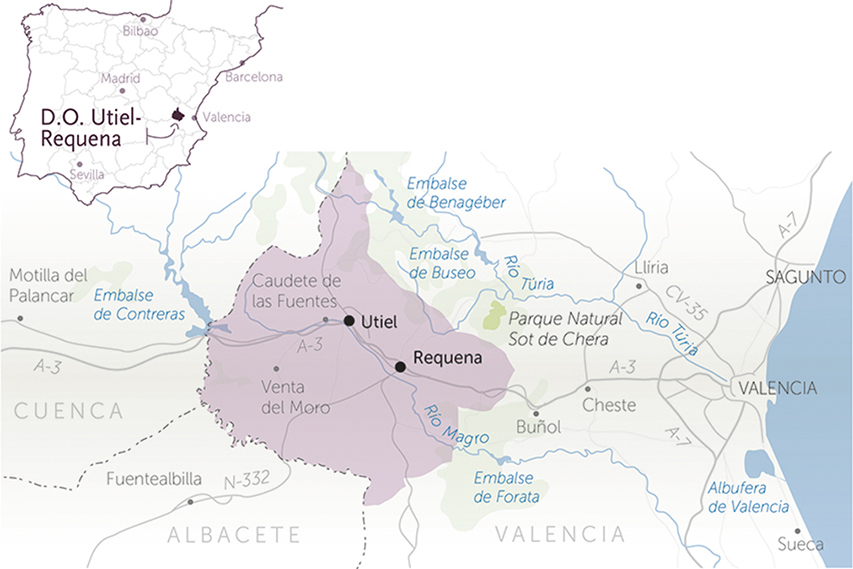 ---
Other similar wineries that may be of interest to you