Find your winery or vineyard
8 Wineries and Vineyards for sale in Alentejo
Infographic of the Region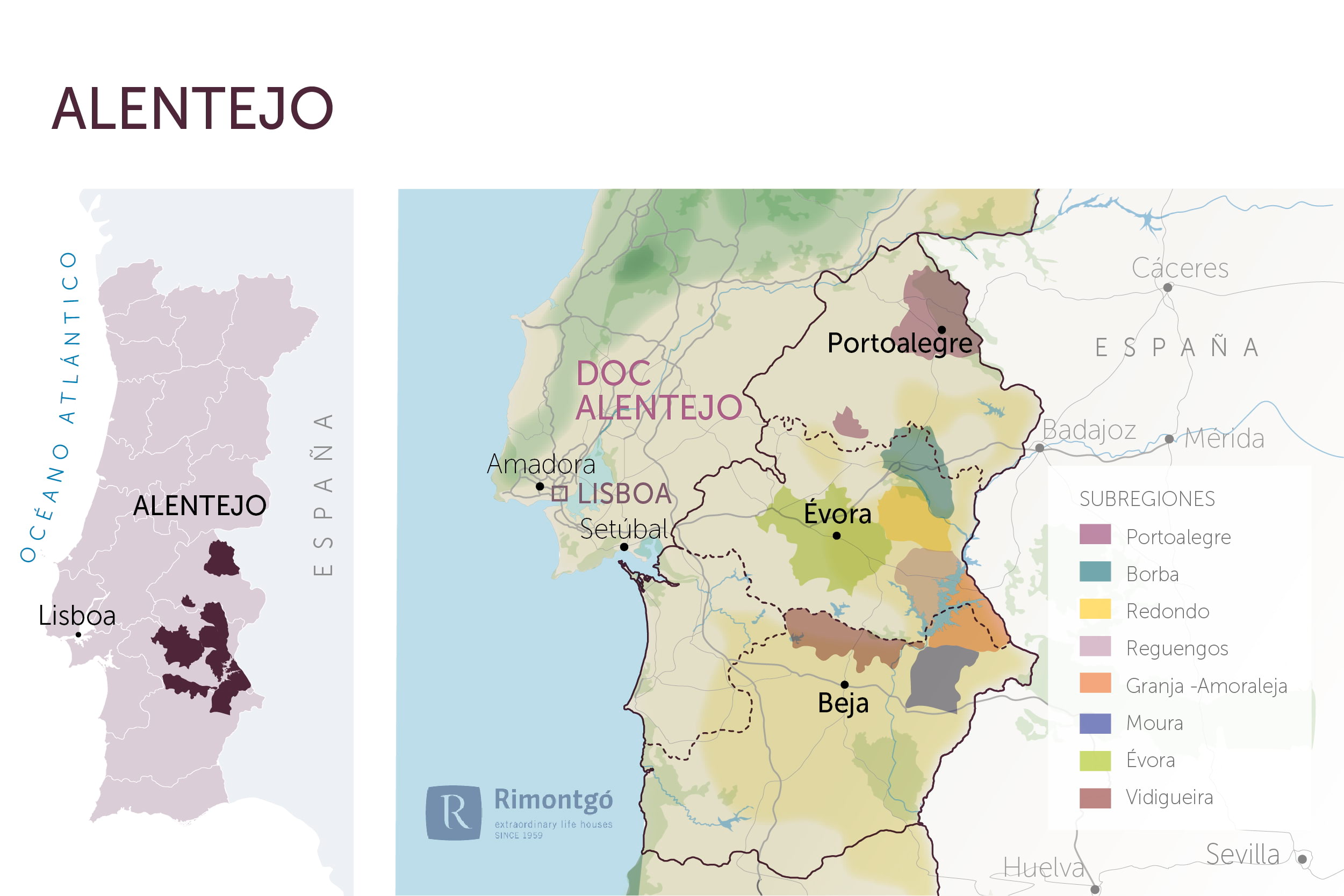 Alentejo
The Alentejo region, located in the inland part of the south-central Portugal, is one of the largest regions in the country and has several wineries for sale along its districts: Portalegre, Évora and Beja. The capital is the city of Évora.
The vineyards in the Alentejo region alternate with cork oak and olive plantations. Wine production is centred on the vast designation of origin DOC Alentejo and its IPG Alentejano.
The most important varieties for the DOC Alentejo are for the red wines: Moreto, Alicante Bouschet, Trincadeira, Aragonez, Alfrocheiro and Tinta Caiada together with Syrah and Touriga Nacional and for the white varieties: Manteúdo, Rabo de Ovelha, Roupeiro, Antao Vaz, Arinto, Assário and Tamarez.
Discover more wineries and vineyards for sale in these wine regions in Portugal
Tap on the map to activate Zoom