Find your winery or vineyard
1 Wineries and Vineyards for sale in DO Catamarca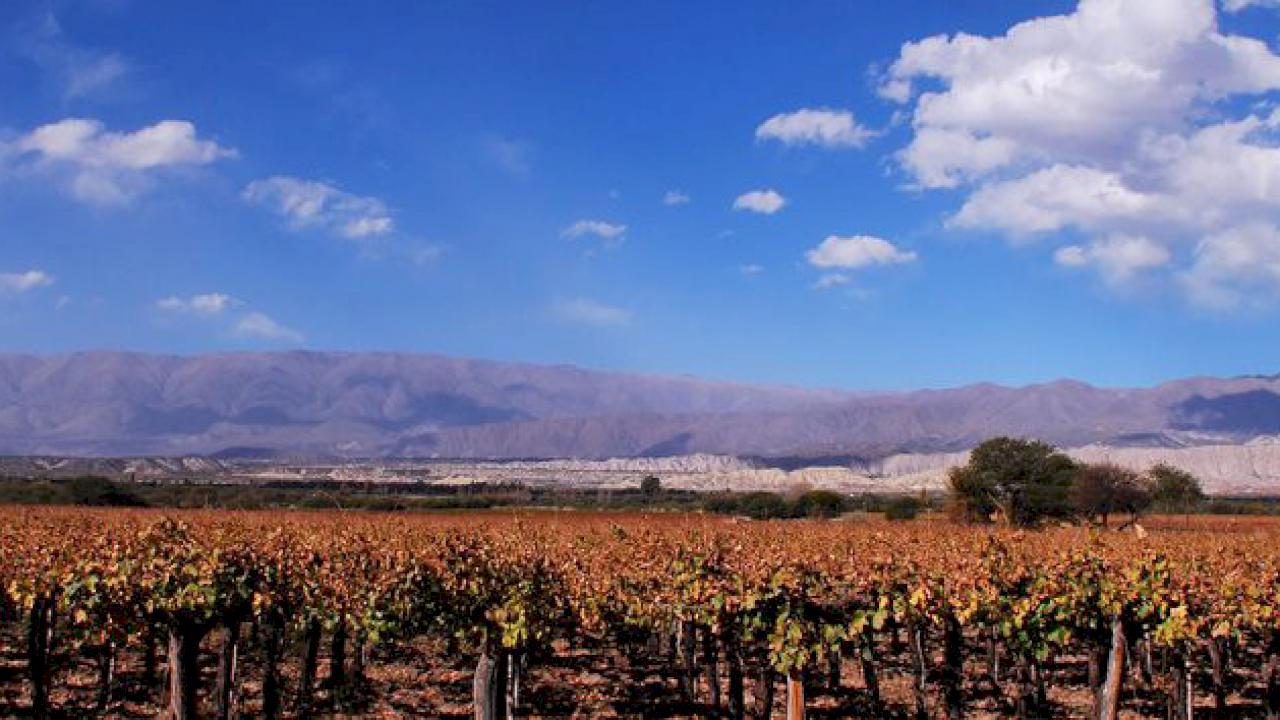 Infographic of the Denomination of Origin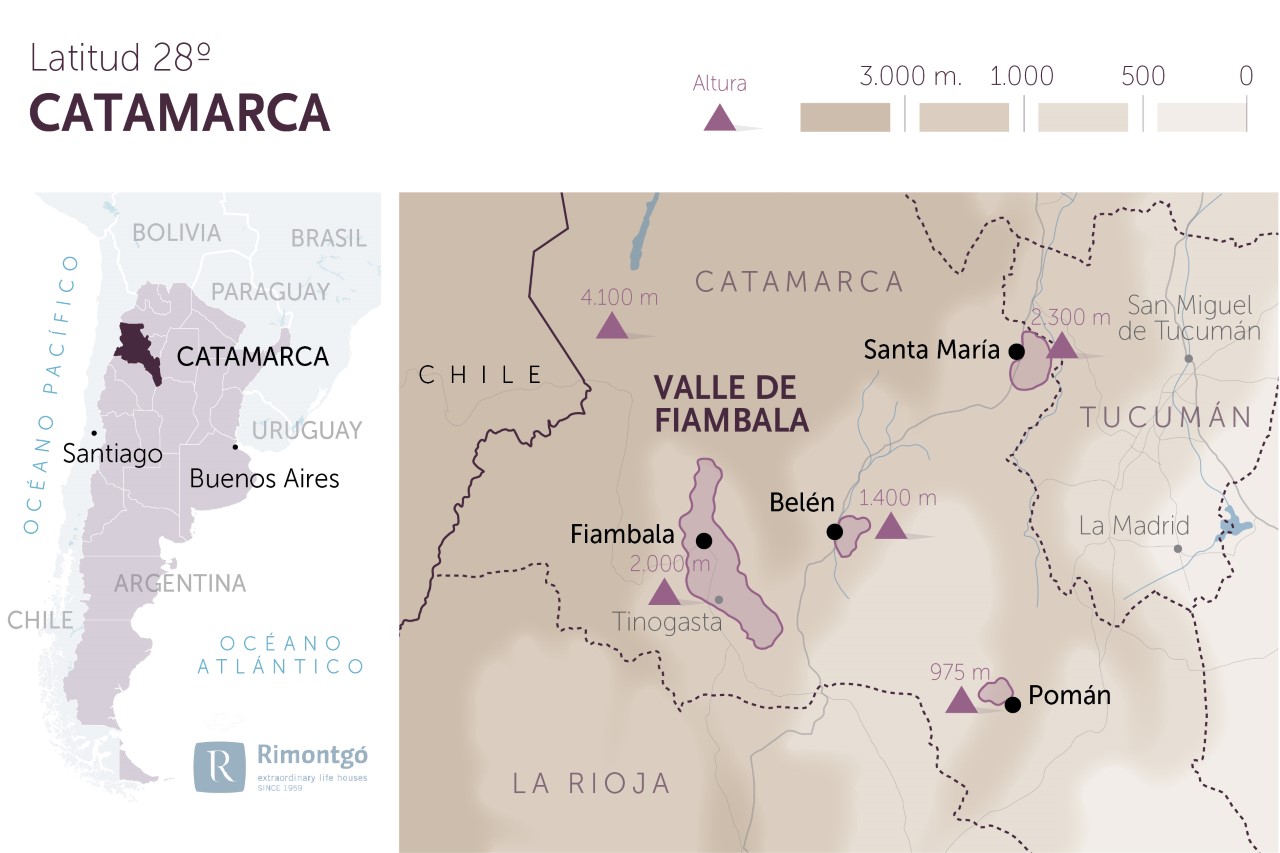 Change to imperial units (ft2, ac, °F)Change to international units (m2, h, °C)
Number of wineries (2017):

17

Total surface area:

2.497 ha6.170 ac

Altitude of the vineyards:

Min: 750m

Max: 2.300m

Min: 2.461ft

Max: 7.546ft

Temperature:

Average: 18º64°F

Yearly rainfall:

432 l/m24.650 l/ft2
Designation of Origin Catamarca
LOCATION AND HISTORY
The designation of origin Catamarca is located in the limits of the province of Catamarca that in quechua language means "fortress built in the hillside", meaning that it provides good idea of the importance of the geographic relief in this province. The cultivation of vines is developed mainly in a succession of valleys located in the western provinces, in the axis between the towns of Tinogasta-Fiambalá and Santa María, which integrates the region of the Calchaquí Valleys.
In addition to the grapes dedicated to wine production we also find production of raisins and in Capayán, grapes destined mostly for immediate consumption as a fresh product. On the other hand, the area of Tinogasta includes the great majority of the wineries of the Designation of Origin Catamarca, which means approximately 77% of the wine production of the province.
SOILS
In the westernmost area of the DO Catamarca, the soils are sandy and deep, with the presence of pebbles. In the area belonging to the Valleys of Catamarca, the soils can be loamy or silty-sandy, of a calcareous nature and low salinity.
CLIMATE
The climate in the Designation of Origin of Catamarca can be described as continental-arid, with lots of sunshine and very little rainfall. The average annual temperature in this Argentinean wine region is 20º with extreme heat peaks depending on the season. In the area of the Valleys of Catamarca, annual rainfall is somewhat higher and can reach 400 mm.
TYPE OF GRAPE
As in the neighbouring Salta DO, the Torrontés Riojano variety is the most widespread, although in the DO Catamarca we find other red varieties such as Syrah, Cabernet Sauvignon or Malbec. Along with these, there are many other varieties, such as Cereza, Bonarda, Muscat of Alexandria or Sultana, which, like the Cereza variety, is used in part for the production of raisins, a traditional activity in this wine region of Argentina.
Discover more wineries and vineyards for sale in these wine regions in Argentina
Tap on the map to activate Zoom