Find your winery or vineyard
1 Wineries and Vineyards for sale in DO Rueda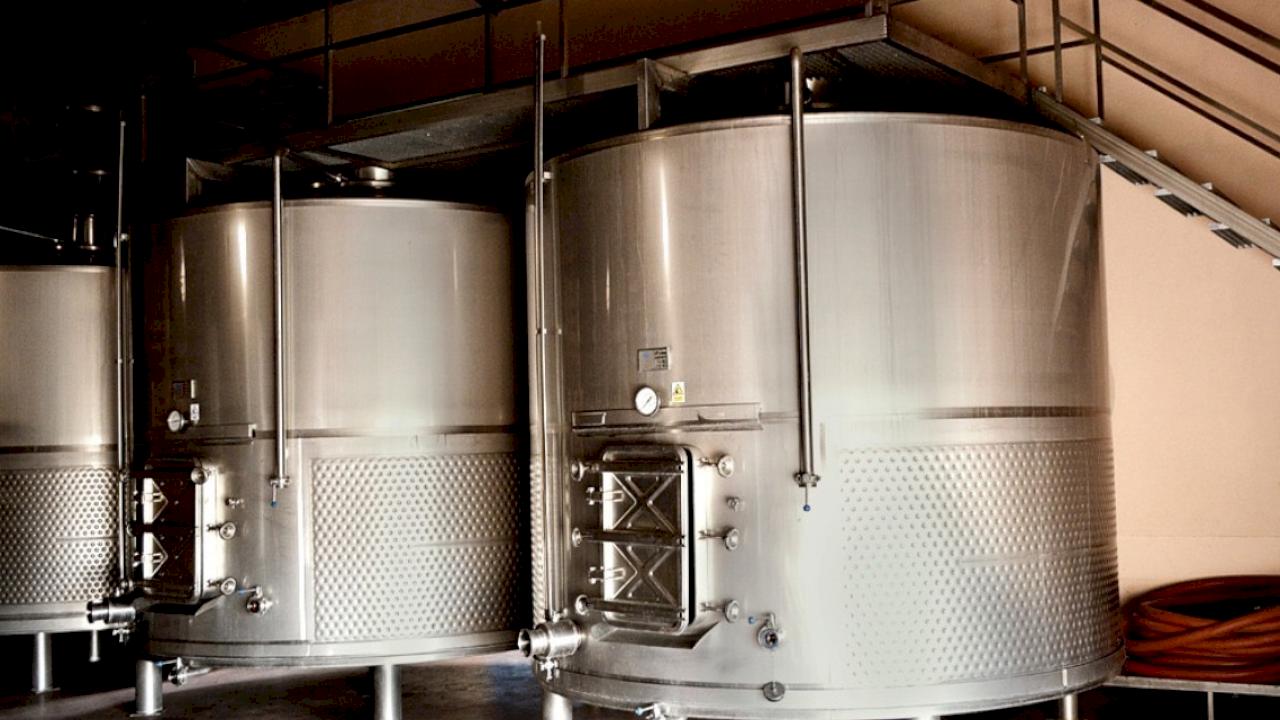 Infographic of the Denomination of Origin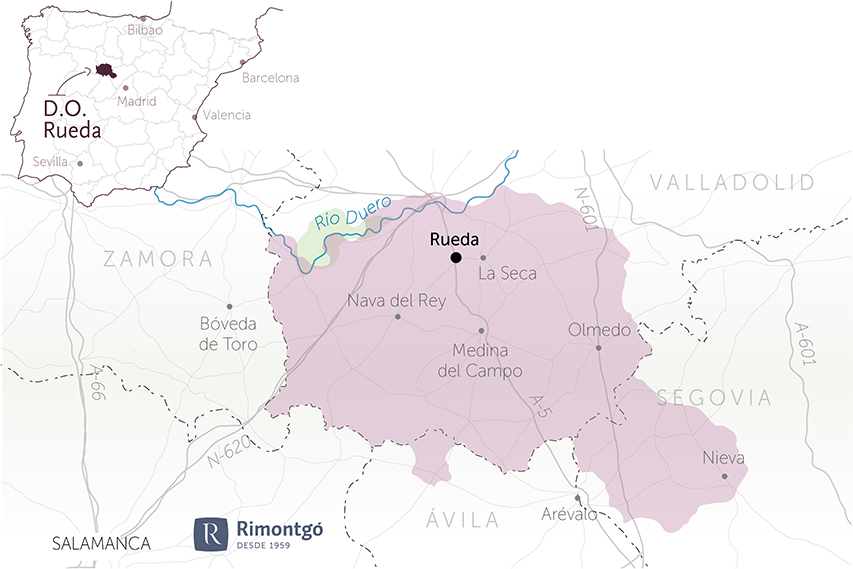 Change to imperial units (ft2, ac, °F)Change to international units (m2, h, °C)
D.O. year of foundation:

1980

Number of wineries (2017):

66

Total surface area:

13.075 ha32.308 ac

Maximum production allowed:

10.000 kg/ha8.921 lb/ac

Altitude of the vineyards:

Min: 700m

Max: 800m

Min: 2.297ft

Max: 2.625ft

Temperature:

Min: 3º

Max: 23º

Min: 37°F

Max: 73°F

Yearly hours of sun:

2.600

Yearly rainfall:

318 l/m23.423 l/ft2
DO Rueda
LOCATION AND HISTORY
The production area included in the Designation of Origin Rueda is found in the region of Castile and León, 170 kilometers from Madrid, and consists of 74 localities, 53 of which are found in the south of the province of Valladolid, 17 in the west of Segovia and 4 in the north of Ávila. The highest concentration of vineyards correlates with the boundaries of La Seca, Rueda and Serrada. It was the first Designation of Origin to be approved within the autonomous region of Castile and León in 1980, after years of difficult work in order to gain recognition of its indigenous grape: Verdejo, which has a unique taste. The origins of this variety date back to the 11th century, during the times of King Alfonso VI, when the river basin of the Duero became repopulated with Cantabrian, Basque and Arabic towns.
SOILS
The vineyards in Rueda are sat on typical gravel soils, of dark grey colour, rich in calcium and magnesium. Although they are stony, they turn out to be easy to cultivate, with good ventilation and drainage system, and limestone outcropping in the hills. In general, the land is permeable and healthy, and its texture varies from sandy-loamy to loamy. The vineyards have learned to survive in a harsh environment, in order to give their best to the wines.
CLIMATE
The Designation of Origin Rueda possesses exceptional natural resources for the production of high quality wines. In terms of latitude, it is found within the Mediterranean area, but its altitude means that it has characteristics of the continental climate. With long and cold winters, and hot and dry summers, the contrast gives the grape character. The difference between the daytime and nighttime temperatures is crucial for the balance between the sugar that the sun provides and the acidity that the cold brings. The exposure to the sun reaches 2,600 hours a year.
TYPE OF GRAPE
The Designation of Origin Rueda is one of the few European winemaking regions specialised in the production of white wine thanks to the superiority of its native grape, the Verdejo. It has a unique taste, with a touch of exfoliant herbs and an excellent level of acidity which gives it character and balance. Recently, it has also produced red and rosé wines. The authorised grape varieties are Verdejo, Viura, Sauvignon Blanc, and Palomino for the whites, and Tempranillo, Cabernet Sauvignon, Merlot and Garnacha for the reds.
Discover more wineries and vineyards for sale in these wine regions in Spain
Tap on the map to activate Zoom