Find your winery or vineyard
2 Wineries and Vineyards for sale in DO Rías Baixas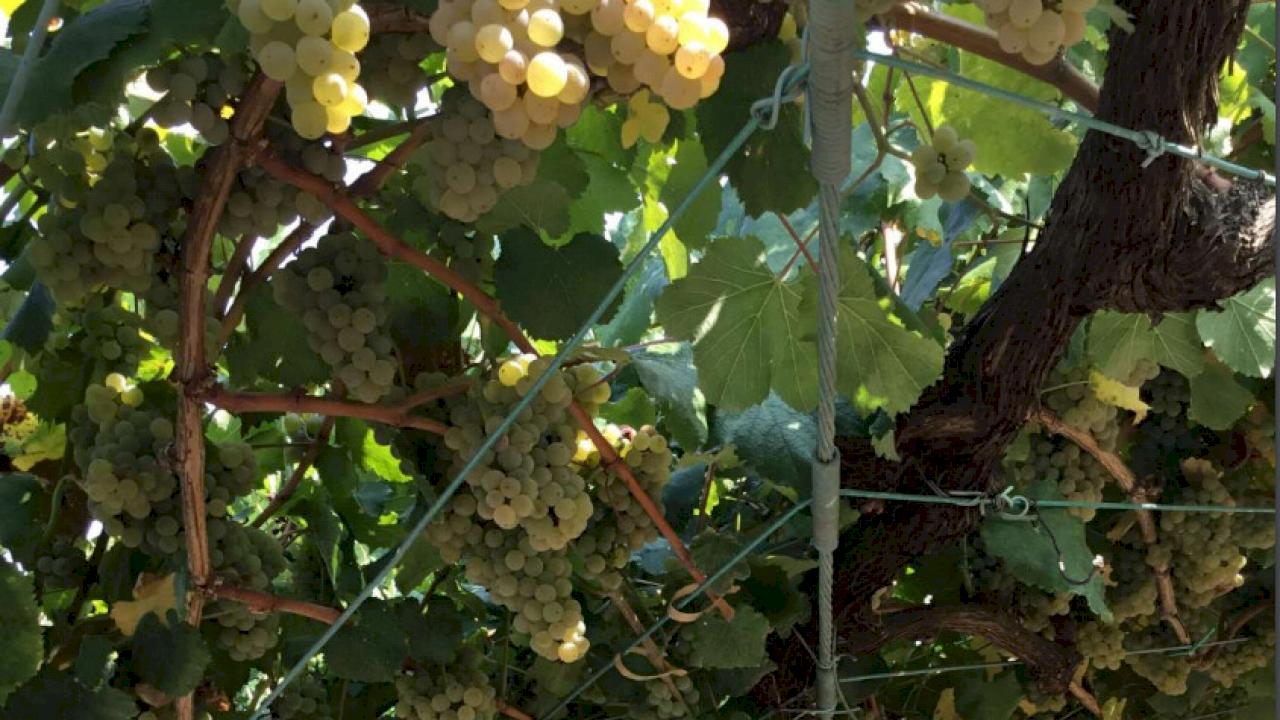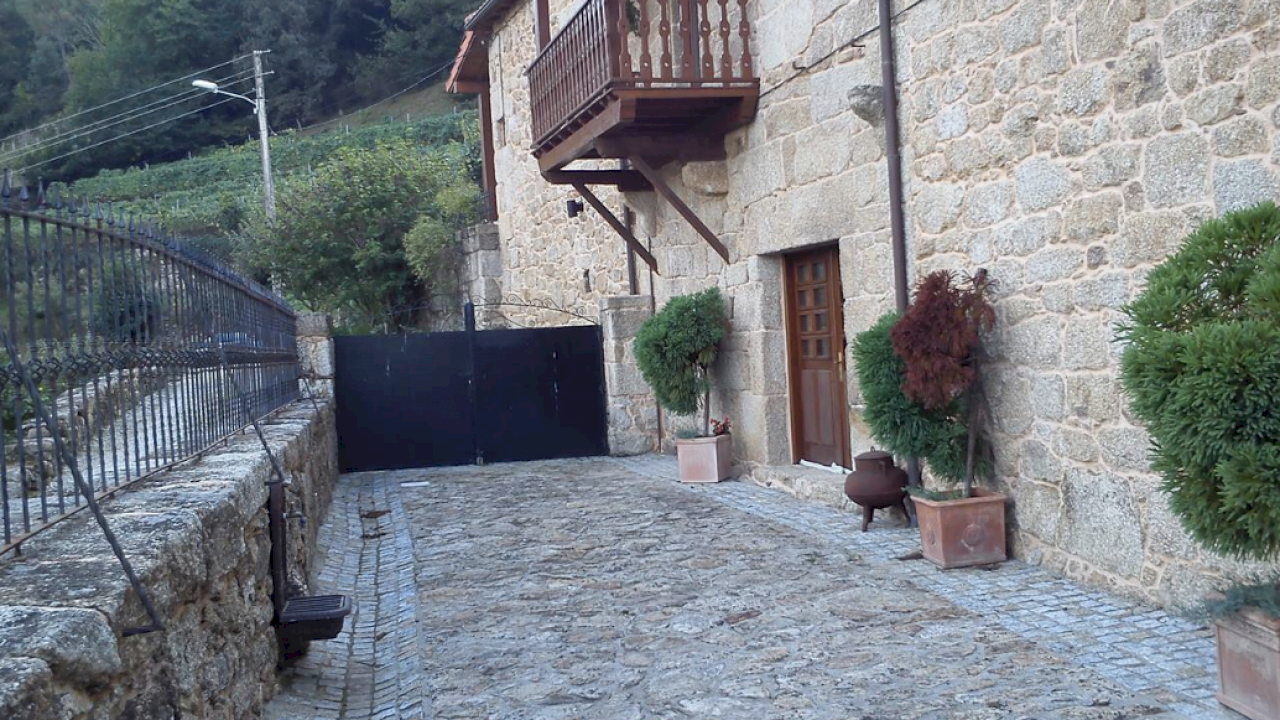 Infographic of the Denomination of Origin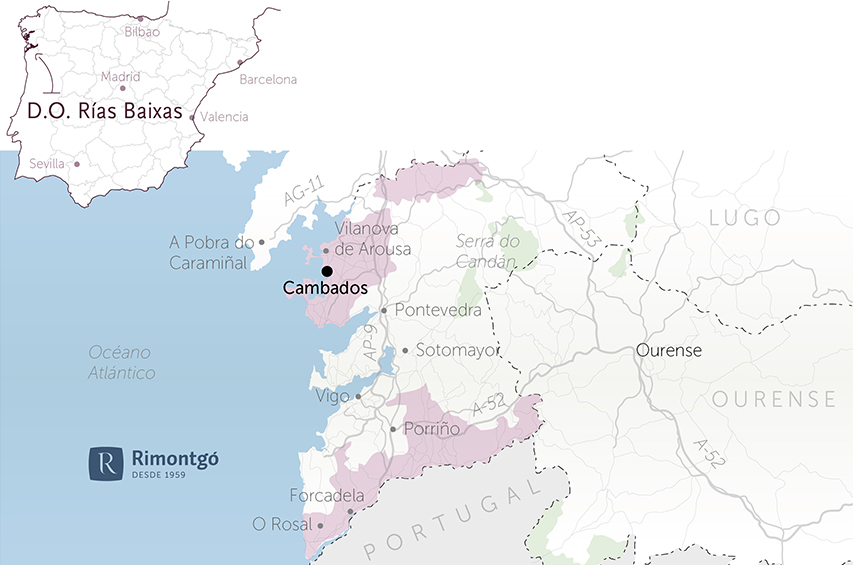 Change to imperial units (ft2, ac, °F)Change to international units (m2, h, °C)
D.O. year of foundation:

1988

Number of wineries (2017):

181

Total surface area:

4.077 ha10.074 ac

Maximum production allowed:

12.000 kg/ha10.706 lb/ac

Altitude of the vineyards:

Min: 0m

Max: 300m

Min: 0ft

Max: 984ft

Temperature:

Min: 6º

Max: 26º

Min: 43°F

Max: 79°F

Yearly hours of sun:

2.223

Yearly rainfall:

1.691 l/m218.202 l/ft2
DO Rías Baixas
LOCATION AND HISTORY
The Galician coast generates some unique estuaries on which large vine crops are situated. The DO Rías Baixas is responsible for 2,700 hectares, which makes it the largest producer in the region, and is therefore divided into five sub-areas: Val do Salnés, Soutomaior, Ribera do Ulla, Condado do Tea, and O Rosal. These latter two have a long production history and have their own growing systems, whilst in areas such as Salnés, the work has begun more recently. The major distinction of the area is the Albariño grape, whose origin is attributed to the Cistercian monks, although others talk about its arrival as being from Portugal. The success of this variety in the international market has encouraged young oenologists to expand the growing areas and experiment with new production systems.
SOILS
The largest cultivation area, despite being the newest, is Salnés, a coastal town which crosses two estuaries; therefore its soils are rocky and have an alluvial surface layer. More south, along the East-West border with Portugal and on both sides of the river Miño, Rosal is reached, where a wide estuary opens and the surface layer of soil is alluvial. El Condado do Tea is formed by small complex river valleys, therefore the granite and slate bedrock comes to the surface. Soutomaior has light and sandy soils on granite rock, whilst Ribera do Ulla is composed mainly of an alluvial surface area.
CLIMATE
This is the hottest and driest part of Galicia, so occasionally long summers of drought are produced. Although it shares some of the characteristics of the plateau, the Atlantic influence produces much colder autumns with rainfall, but the Sierra de Larouco is responsible for protecting the wines of the rainy winds from the Northeast.
TYPE OF GRAPE
The grape variety that reigns in the DO Rías Baixas is the Albariño, which represents 96.5% of the production. Other varieties of recommended white wine are Treixadura, generally mixed with Albariño in Condado do Tea; Loureira Blanca, a local high quality grape variety associated with the area O Rosal; and Godello, recently replanted. In regards to the red varieties, there is Caiño, Espadeiro, Loureira Tinta and Sousón. The use of modern technology has also been a key influence. The producers go from modern cooperatives to handmade producers, who make high quality 'signature' wines.
Discover more wineries and vineyards for sale in these wine regions in Spain
Tap on the map to activate Zoom