Find your winery or vineyard
1 Wineries and Vineyards for sale in DO Navarra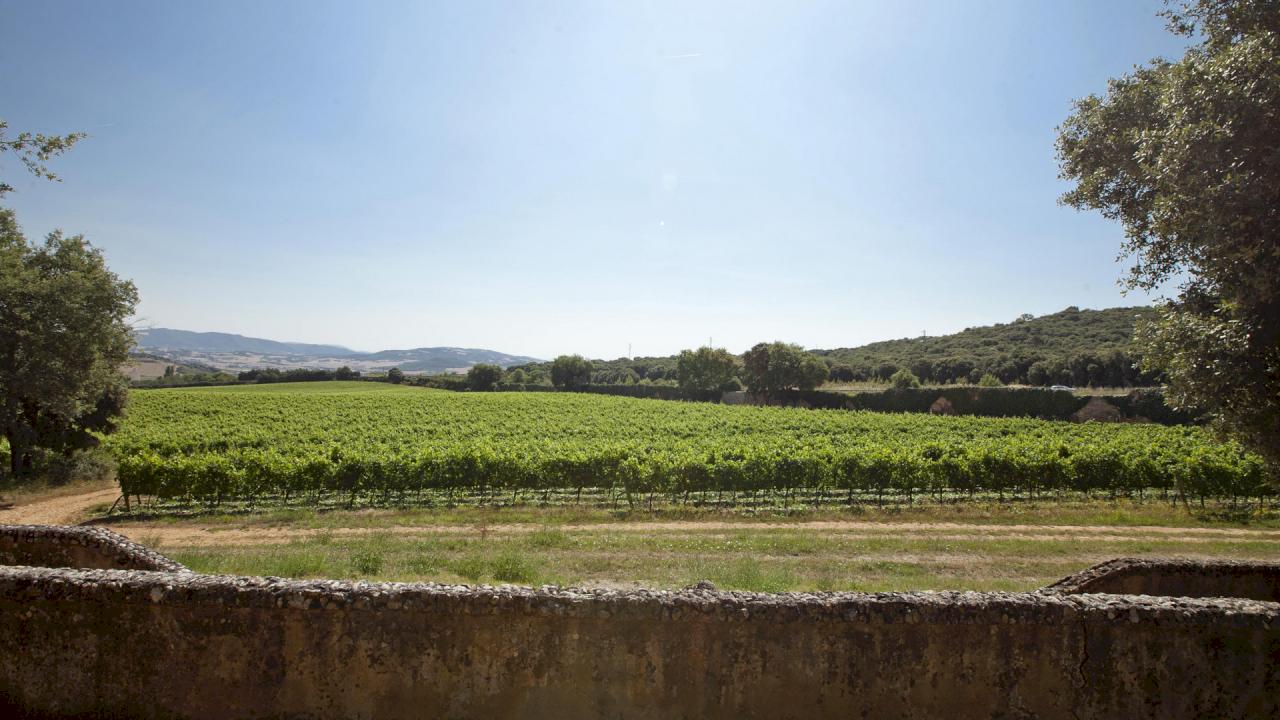 Infographic of the Denomination of Origin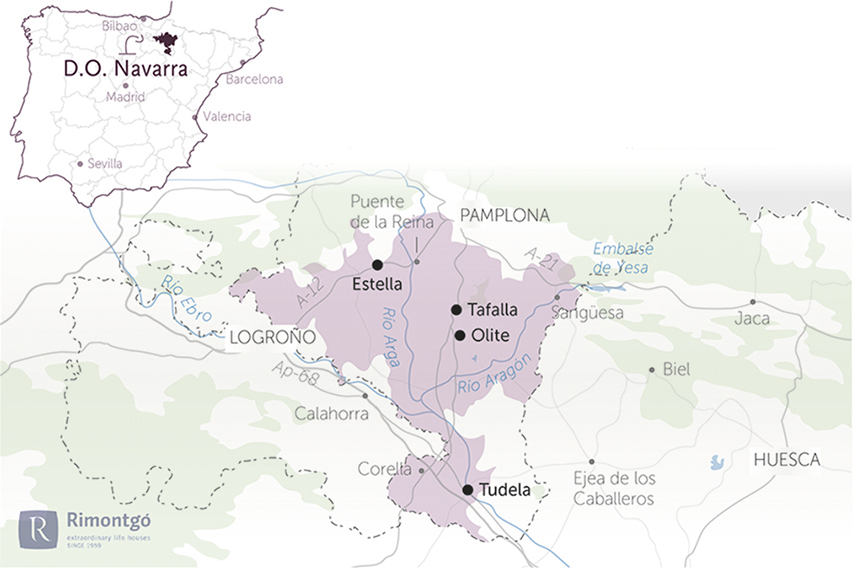 Change to imperial units (ft2, ac, °F)Change to international units (m2, h, °C)
D.O. year of foundation:

1933

Number of wineries (2017):

96

Total surface area:

11.000 ha27.181 ac

Maximum production allowed:

8.000 kg/ha7.137 lb/ac

Altitude of the vineyards:

Min: 250m

Max: 560m

Min: 820ft

Max: 1.837ft

Temperature:

Min: -4º

Max: 34º

Min: 25°F

Max: 93°F

Yearly hours of sun:

2.700

Yearly rainfall:

475 l/m25.113 l/ft2
DO Navarra
LOCATION AND HISTORY
Ribera Alta, Ribera Baja, Valdizarbe, Baja Montaña and Tierra Estella; the DO Navarra covers up to five distinct areas of vineyards around Cuenca del Ebro. The origin of these such prolific crops can be found in the first monasteries which were set up on the Camino de Santiago (Way of Saint James) whose travellers also imported new techniques. There was such development that in the 10th century it was prohibited to plant more vines in order to set aside some countryside for the production of cereals. The fact that the phylloxera plague had developed so late on, also increased its prestige.
SUELOS
As the DO Navarra covers so many areas, there are very diverse soils: foothills, riverbanks, plateaus and plains. Whilst in the Baja Montaña the soils are reddish or yellowish, often gritty, in Valdizarbe and Tierra Estella the brown-grey limestone soils take prevalence. In Ribera Alta there is plenty of marl limestone of Eocene and Miocene origin, apart from the alluvials of the river basin, where there are reddish and sandy soils. Finally, in Ribera Baja, the sediments come from Miocene, with formations belonging to the Triassic period and from the current day.
CLIMATE
Navarre has an exceptional location, practically unique in the Peninsula, which has to do with the convergence of the Atlantic climates, continental and Mediterranean. This means that the contrast can be very strong. Although the temperatures reach 28ºC in summer, they also drop to -2ºC in winter, but these extremes work in favour of the taste of the grapes.
TYPE OF GRAPE
The rosé is the most popular wine in Navarre and the 'rosado de sangrado' (devatting) is a production system, usually from the Garnacha grape, although small quantities are also made from the varieties of Merlot, Cabernet Sauvignon and Tempranillo. The Navarrese wines are an example of how the sector has progressed in recent times, as it has gone from producing exclusively rosé wines, to creating red and whites as well, which are made from Garnacha Blanca, Chardonnay, Malvasia, and Sauvignon Blanc.
Discover more wineries and vineyards for sale in these wine regions in Spain
Tap on the map to activate Zoom