Find your winery or vineyard
2 Wineries and Vineyards for sale in DO Toro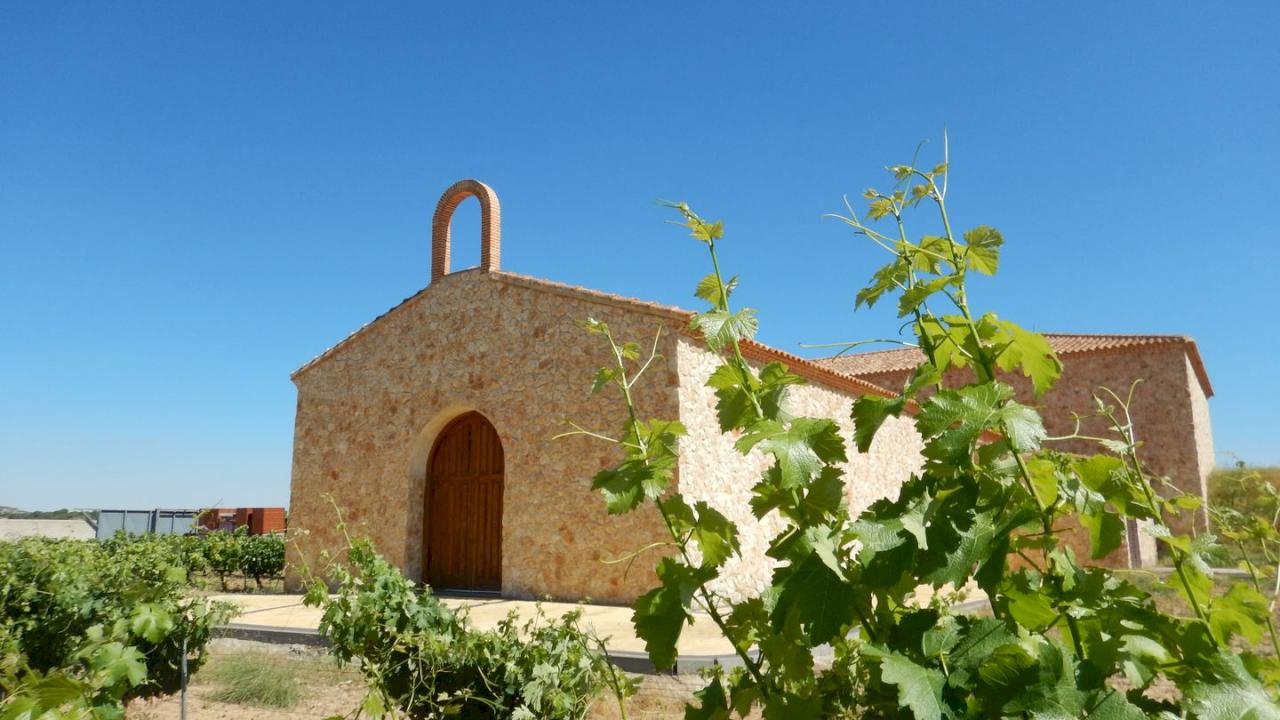 Infographic of the Denomination of Origin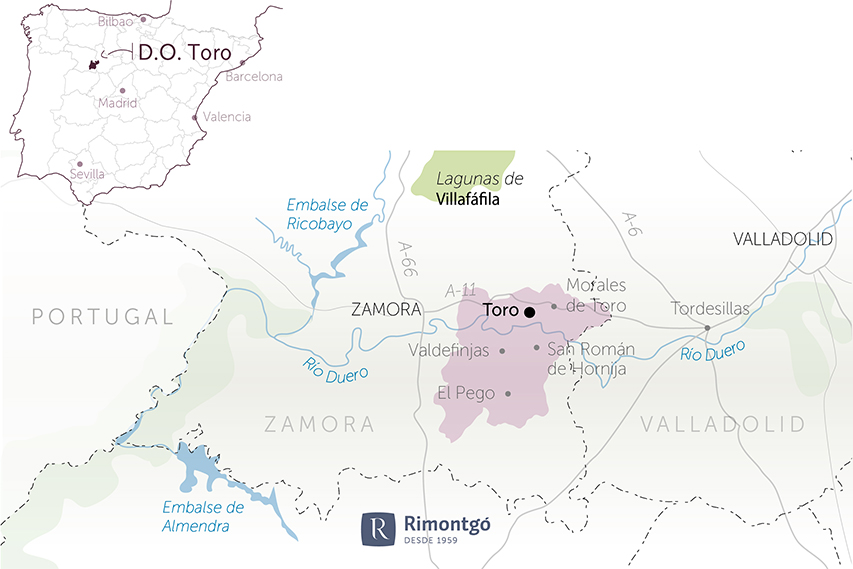 Change to imperial units (ft2, ac, °F)Change to international units (m2, h, °C)
D.O. year of foundation:

1987

Number of wineries (2017):

61

Total surface area:

5.550 ha13.714 ac

Maximum production allowed:

6.000 kg/ha5.353 lb/ac

Altitude of the vineyards:

Min: 650m

Max: 825m

Min: 2.133ft

Max: 2.707ft

Temperature:

Min: -10º

Max: 40º

Min: 14°F

Max: 104°F

Yearly hours of sun:

2.800

Yearly rainfall:

350 l/m23.767 l/ft2
DO Toro
LOCATION AND HISTORY
There is a Spanish region, whose name could not be more emblematic, where the grape acquires an exceptional quality. This is the region of Toro, which in the province of Zamora is extended across the areas of Argujillo, Bóveda de Toro, El Pego, Venialbo and Villabuena del Puente, amongst other municipalities; whilst in the province of Valladolid it covers Villafrance del Duero, San Román de Hornija and Pedrosa del Rey (made up of the two localities - Villaester de Arriba and Villaester de Abajo). Although the wine-making settlements predated the Roman era, the wines of Toro became well-valued during the Medieval Ages and really took off in the 19th century. It was then when they started to be exported, since they resisted the strong phylloxera plague which destroyed all the country and they managed to cover the demand of other adjacent countries.
SOILS
The total extension of the area which protects the DO Toro covers 5,800 hectares and is found in a spectrum between 650 and 825 metres altitude. The vineyards are expanded mainly from the river Douro towards the South, reason being that the alluvial soils take prevalence, partially due to the tributaries of the Guarena, Talanda and Hornija. Those that remain in the North, in Morales de Toro and Pedrosa del Rey, form part of a later addition to the DO and are sat on a dry and sandy soil, with rocky subsoil that is poor in organic material, yet well drained.
CLIMATE
Additionally, the area enjoys an extreme continental climate, with Atlantic influences and an arid nature. In this way, there are long, hot, and sometimes very dry summers; and shorter but very cold winters where the temperatures can drop to -10°C. Frost is a risk between October and May, whilst the vineyards on low plains are susceptible to the strong winds. All of these contrasting conditions give a certain quality to the grape.
TYPE OF GRAPE
The Tinta de Toro is the native variety par excellence, for which there is little information available about its origins. It comes from wines which resemble Tempranillo or Tinto Fino. It is also Garnacha, known as Tinto Aragonés, which inhales subtle and creamy tastes. The combination of both varieties, with a predominance of Toro, is what creates the rosés. In regards to the white wines, Verdejos and Malvasias are produced, the latter having a minimum amount of 85%.
Discover more wineries and vineyards for sale in these wine regions in Spain
Tap on the map to activate Zoom