Find your winery or vineyard
2 Wineries and Vineyards for sale in DO Cariñena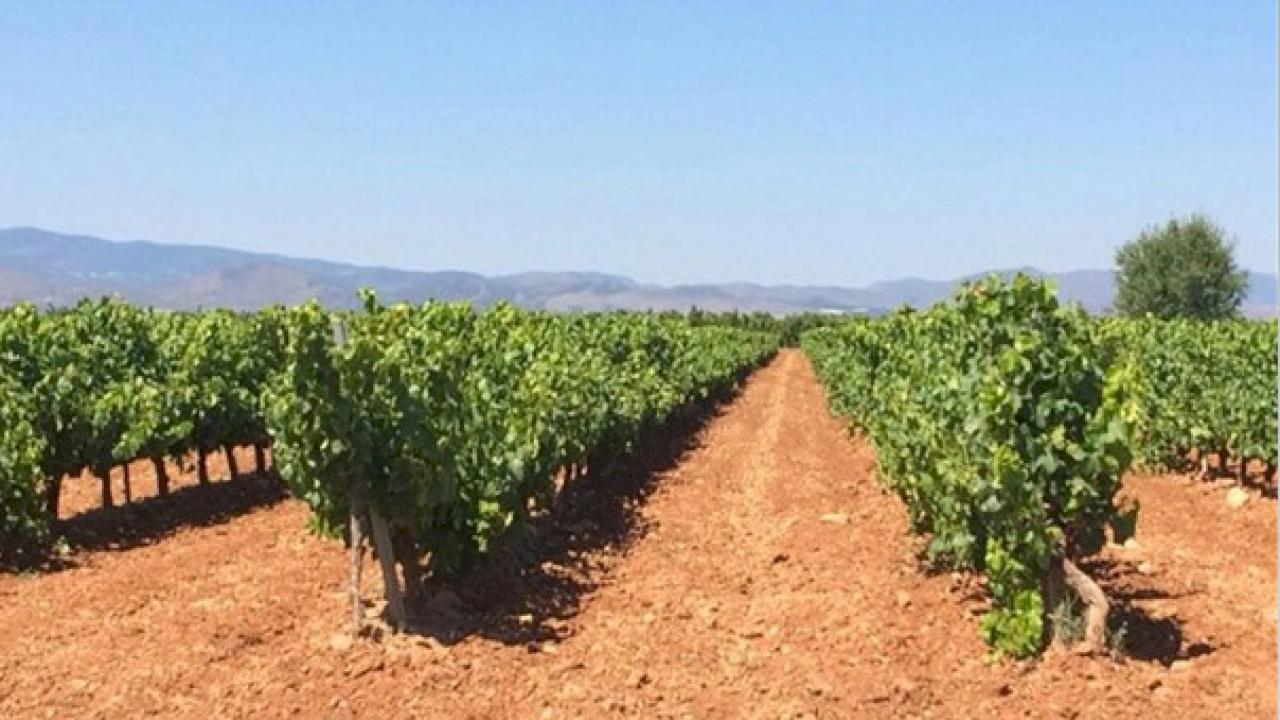 Infographic of the Denomination of Origin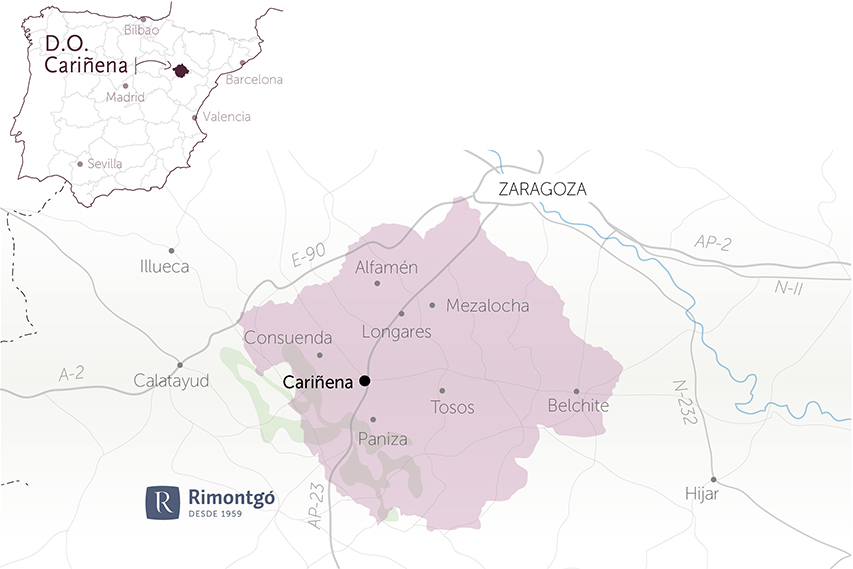 Change to imperial units (ft2, ac, °F)Change to international units (m2, h, °C)
D.O. year of foundation:

1932

Number of wineries (2017):

35

Total surface area:

14.459 ha35.728 ac

Maximum production allowed:

8.500 kg/ha7.583 lb/ac

Altitude of the vineyards:

Min: 400m

Max: 800m

Min: 1.312ft

Max: 2.625ft

Temperature:

Min: -6º

Max: 40º

Min: 21°F

Max: 104°F

Yearly hours of sun:

2.800

Yearly rainfall:

400 l/m24.306 l/ft2
DO Cariñena
LOCATION AND HISTORY
Located in the centre of Aragon, 48 kilometres southeast of the city of Zaragoza, the vineyards of the DO Cariñena are found in a plain of 400 metres above sea level to the south of the river Ebro, known as the Campo de Cariñena. It runs towards the south meeting up with the Sierra de la Virgen, whilst the vineyards in the West are adjacent to those of the DO Calatayud. It is the largest and oldest of the Aragonese designations of origin, as well as one of the first areas in Spain to be established in 1932. More recently, the small wineries have come together in order to gain volume, form cooperatives, and have opted for the modernisation of their wines.
SOILS
Campo de Cariñena is a plain bordering the southeast by the Iberian System. The minerals that descend from the mountains to the plain determine the use of the land, from reddish colour limestone, on rocky subsoil with carbonates, some alluvial and some slate. As altitude is lost, the slopes descend more gradually until it becomes the plain of Cariñena. Here, the soils are made up of cobblestones from the alluvial and colluvial deposits, and give the necessary conditions for the cultivation of the vine, since they retain rain water for a long time. 80% of the surface area of the designation of origin is extended parallel to the mountains of Algairén, made up of the clay from the Miocene era.
CLIMATE
The temperatures are extreme in this continental climate: in summer they reach 38 ºC and in winter they drop to 8ºC, with an added cold north wind, which helps to maintain the low humidity. They are exactly the types of temperature contrasts, which are also generated between day and night, that help give the grapes their organoleptic diversity.
TYPE OF GRAPE
Although the DO has named itself Cariñena, and called Mazuelo in the North of Spain and Carignan in France, the most important varieties are the red Garnacha (which represents 55% of the vineyards) used in red wines and rosés; and the whiteViura (20%). Tempranillo (15% of the vineyards) is growing, as the aging is increasing for red wines, and so is Monastrell. It also allows international varieties such as Cabernet Sauvignon, Merlot, and Syrah for the red wines; and Chardonnay for the whites.
Discover more wineries and vineyards for sale in these wine regions in Spain
Tap on the map to activate Zoom