Find your winery or vineyard
1 Wineries and Vineyards for sale in DO Maipú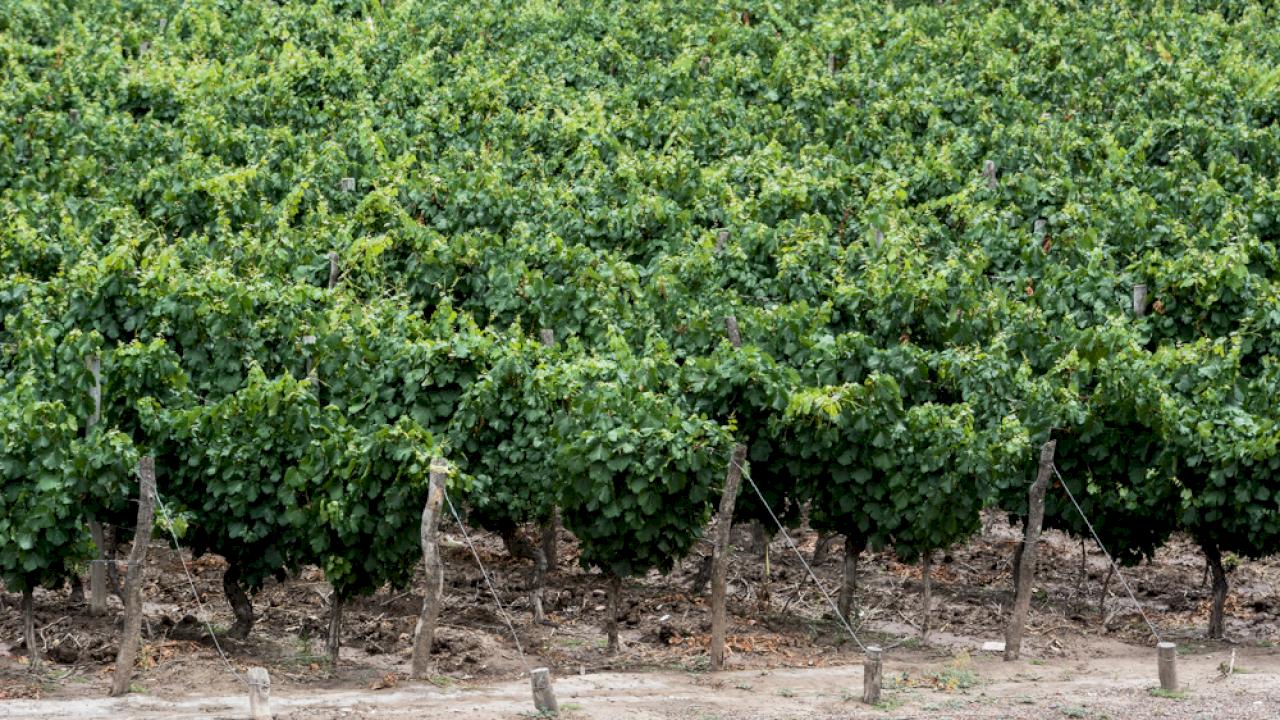 Infographic of the Denomination of Origin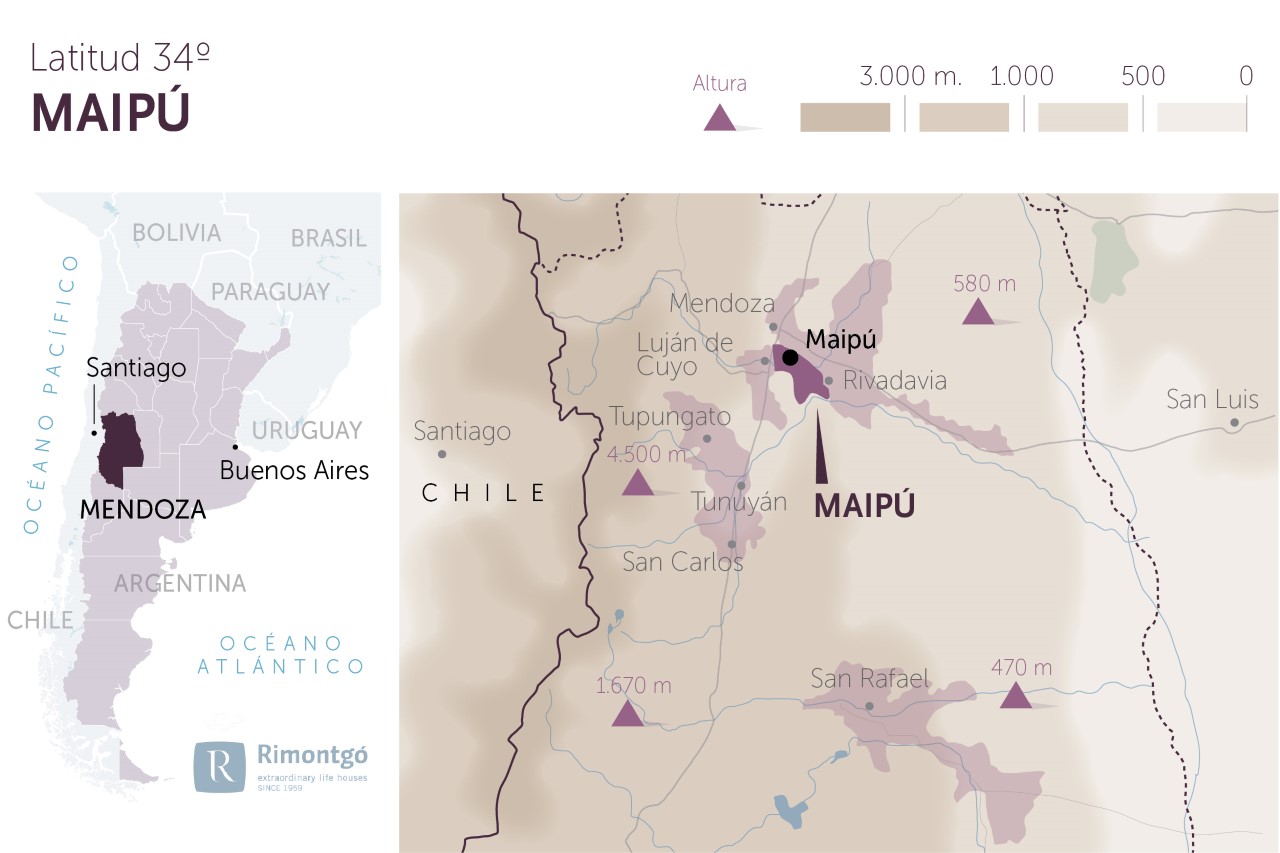 Change to imperial units (ft2, ac, °F)Change to international units (m2, h, °C)
Number of wineries (2017):

60

Total surface area:

11.601 ha28.666 ac

Altitude of the vineyards:

Min: 680m

Max: 930m

Min: 2.231ft

Max: 3.051ft

Temperature:

Average: 17º63°F

Yearly rainfall:

200 l/m22.153 l/ft2
Designation of Origin Maipú
LOCATION AND HISTORY
A large part of the land that today makes up the Designation of Origin Maipú is formed by runoff and material from the Andes that has been dragged by rivers. For this reason, a large number of vineyards in the Maipú wine region are located on alluvial or colluvial soils. Annual rainfall is low and the climate is very hot, making the contribution of water from the Andean thaw essential.
SOILS
The soil typology in the DO Maipú is very varied, with preference given to sandy-loamy soils. In general, these are soils with a low alkaline component and organic matter formed from materials carried by the currents that descend from the Andes due to erosion.
CLIMATE
Although there are temperature variations depending on the specific area of the Maipú wine region, the present climate is mild, with high temperatures during the summer months. Rainfall is scarce and the grapes are exposed to an abundant amount of sun every day being perfect for a proper ripening.
WINERIES AND TYPE OF GRAPE
The designation of origin Maipú has given preference to the cultivation of Malbec variety, although far and wide of this wine region there are also other varieties such as Cabernet Sauvignon and Pinot Noir. With regards to the white varieties it is important the Sauvignon Blanc.
The most important wineries in Maipú are Baquero 1886, Carinae, Don Bosco, Familia Zuccardi, Fecovita, Finca Adalgisa, Furlotti, Finca Flichman, Bodegas López, Muis Segundo Correas, Mi Terruño, Nerviani, Ruttini Wines, La Rural, Trapiche and Trivento.
Discover more wineries and vineyards for sale in these wine regions in Argentina
Tap on the map to activate Zoom