Find your winery or vineyard
1 Wineries and Vineyards for sale in DO Yecla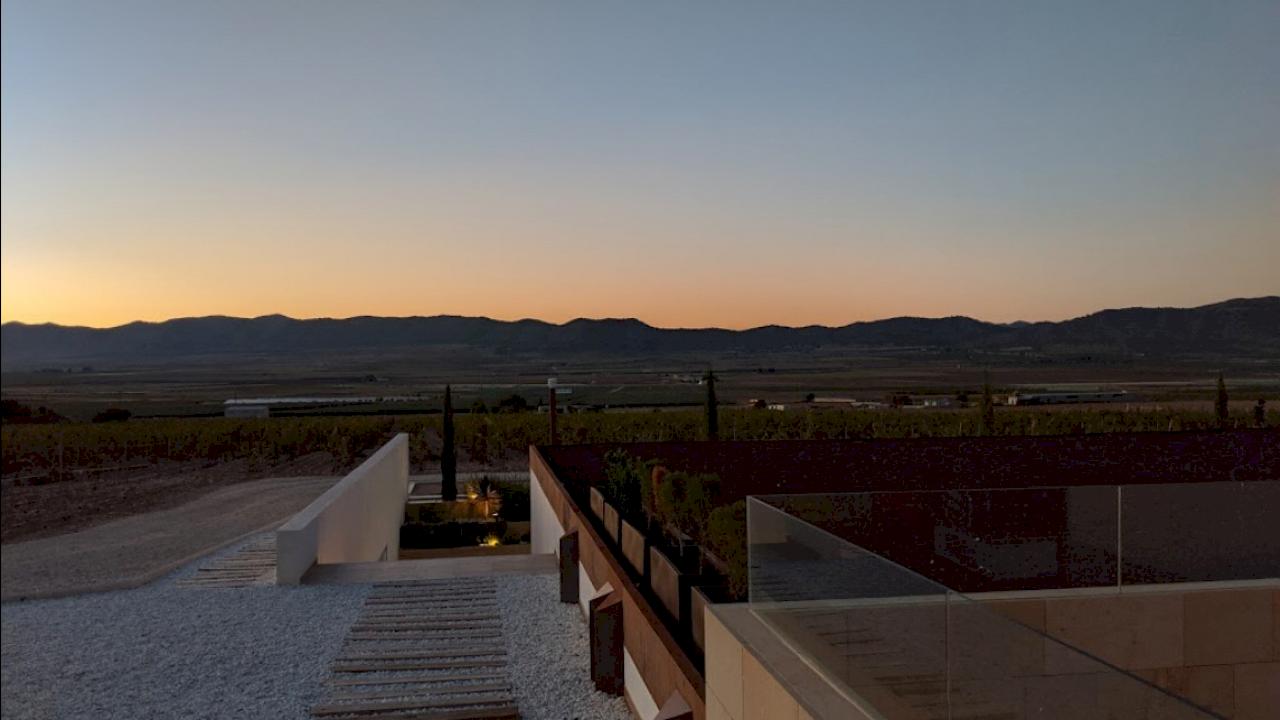 Infographic of the Denomination of Origin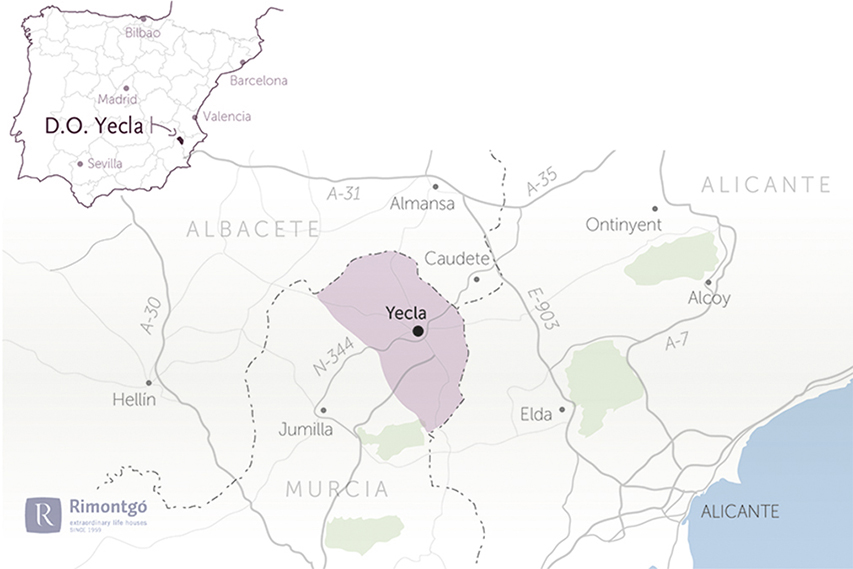 Change to imperial units (ft2, ac, °F)Change to international units (m2, h, °C)
D.O. year of foundation:

1975

Number of wineries (2017):

7

Total surface area:

6.420 ha15.864 ac

Maximum production allowed:

5.500 kg/ha4.907 lb/ac

Altitude of the vineyards:

Min: 535m

Max: 800m

Min: 1.755ft

Max: 2.625ft

Temperature:

Min: -6º

Max: 40º

Min: 21°F

Max: 104°F

Yearly hours of sun:

3.385

Yearly rainfall:

300 l/m23.229 l/ft2
DO Yecla
LOCATION AND HISTORY
All the wines of this Designation of Origin are found in the town of Yecla, situated in the northwest of the Murcia Region, known for its industrial activity. The town is surrounded by almost 8,325 hectares of vineyards, of which three quarters are used for making wine under this label which was recognized as a Designation of Origin in 1975. Although there are no subzones, the Campo Arriba district is highlighted for producing the most intense grapes.
SOILS
The DO Yecla covers an area of transition between the plateau and the Mediterranean plain, surrounded by low mountains and rolling hills, with vineyards planted on altitudes ranging from 535-800 meters above sea level. The city of Yecla is elevated on a small peak in the center of the area. The soil is good for vine cultivation: a bed of limestone rock, thick brown subsoil with degraded carbonates and a light, sandy surface layer. It is low in organic content, but is quite healthy, deep and permeable so that the vines can grow.
CLIMATE
As in other parts of Murcia, the climate is continental Mediterranean with very hot summers (maximum temperatures of 38-39ºC and mild winters. Strong winds are rare and there´s a shortage of rain, but it is more abundant in spring and autumn.
TYPE OF GRAPE
Yecla uses a wide variety of wine styles, although mainly red wines are produced based on the typical grape of the area, Monastrell. It can be used on its own or with other approved varieties, like Garnacha, Tintorera or Petit Verdot. With regard to white grapes, the varieties are Airén, Merseguera, Malvasía, Chardonnay, Moscatel de Grano Menudo and Sauvignon Blanc and Verdejo. This is a dynamic production zone with huge export potential, since approximately 95% of its wine is sold outside of Spain.
Discover more wineries and vineyards for sale in these wine regions in Spain
Tap on the map to activate Zoom