Find your winery or vineyard
2 Wineries and Vineyards for sale in DO Ribera del Guadiana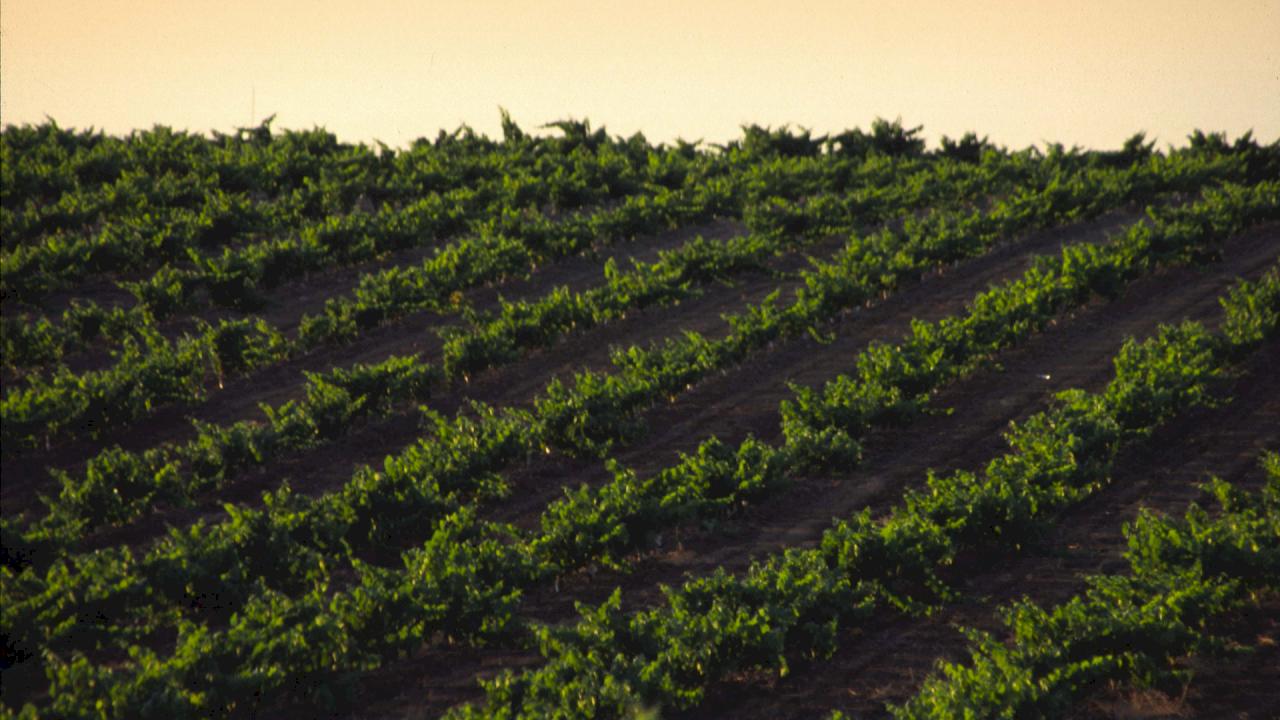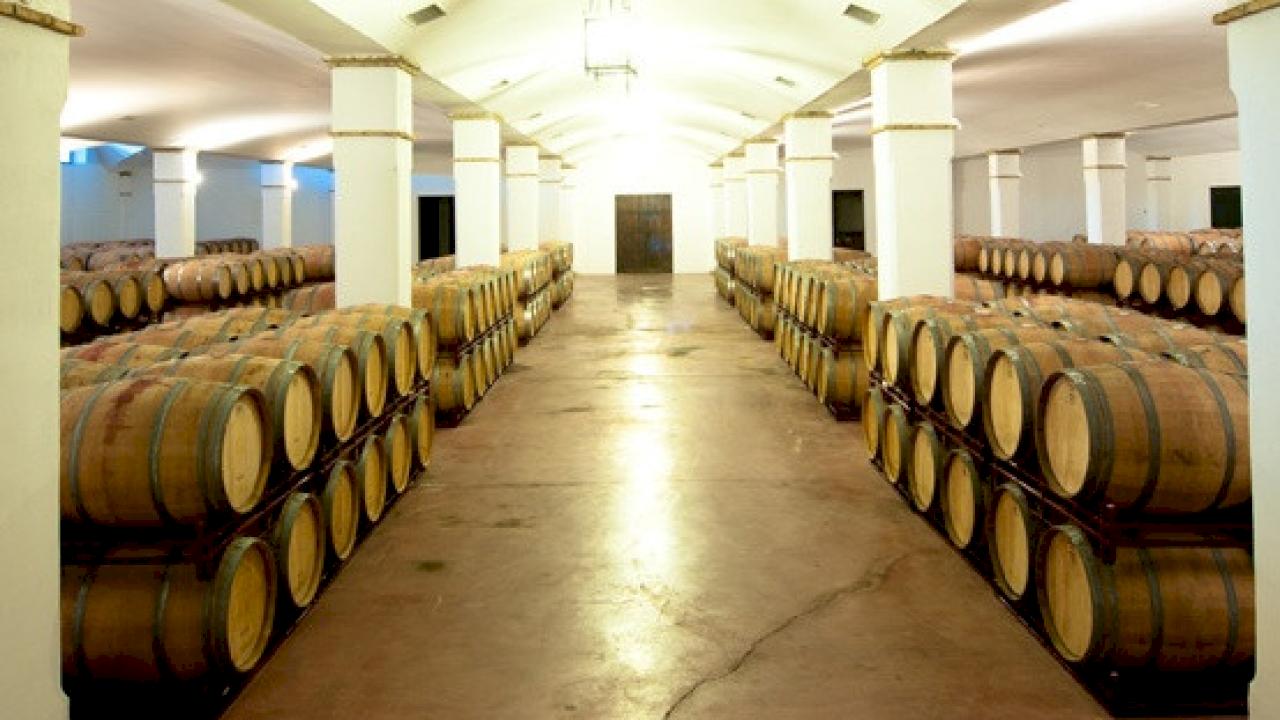 Infographic of the Denomination of Origin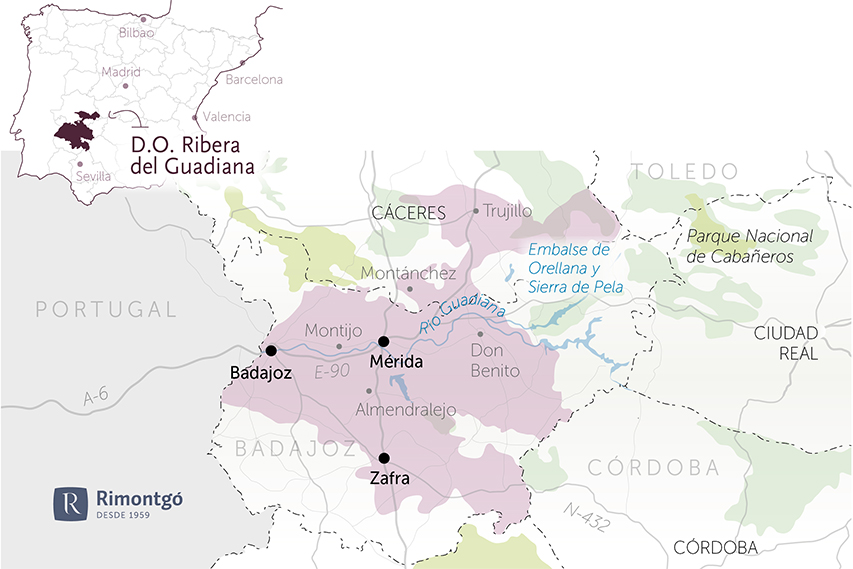 Change to imperial units (ft2, ac, °F)Change to international units (m2, h, °C)
D.O. year of foundation:

1999

Number of wineries (2017):

21

Total surface area:

33.281 ha82.237 ac

Maximum production allowed:

8.000 kg/ha7.137 lb/ac

Altitude of the vineyards:

Min: 209m

Max: 1.087m

Min: 686ft

Max: 3.566ft

Temperature:

Min: 5º

Max: 40º

Min: 41°F

Max: 104°F

Yearly hours of sun:

3.106

Yearly rainfall:

450 l/m24.844 l/ft2
DO Ribera del Guadiana
LOCATION AND HISTORY
The first Designation of Origin in Extremadura takes its name from the river that crosses the community of Extremadura. In Ribera del Guadiana various sub-areas distributed across the two provinces of the region group together, which leads to very different soils and climates. The most important area is still Tierra de Barros, which represents 80% of the vineyards, and is spread over Badajoz. Cáceres covers Cañamero and Montánchez (North), whilst Badajoz is completed with Matanegra (South), Ribera Baja and Ribera Alta.
SOILS
The soils of each sub-area have different compositions. Cañamero is the highest of the sub-areas, with an average altitude of 849 metres, where the vines are planted in the hillsides above slate rock. Montánchez is an area of hills and valleys, with brown soils, slightly acidic and an average altitude of 638 metres. Tierra de Barros is characterised by the clay (hence the name 'country of mud'), has good water retention and a considerable quantity of limestone. This is similar to the conditions in Matanegra, however it benefits from a higher altitude (638 metres). Ribera Baja has clayey and alluvial soils and low altitudes with an average of 286 metres; and finally, Ribera Alta consists of a sandy and shallow soil.
CLIMATE
Extremadura combines the continental climate from the centre of Spain, with hot temperatures in summer and gentle winters where the temperatures rarely get below 0 degrees. Only in certain sub-areas, which are found under the Atlantic influence, is the variation more pronounced. The rainfall varies from one sub-area to another, increasing considerably in the mountainous areas such as Cañamero, but with a yearly average of 450mm.
TYPE OF GRAPE
Ribera del Guadiana has an impressive variety of 30 grape types, some of which are unknown in other parts of Spain and are considered native to the area. The most planted varieties in Tierra de Barros and Ribera Baja del Guadiana are Cayetana and Pardina, whilst Borba and Alarije predominate in Montánchez, Cañamero and Ribera Alta. The variety of Eva orBeba thrives in the area of Matanegra. In regards to the red grape, there is a large variety of national grapes allowed, such as Red Garnacha, Tempranillo, Bobal, Graciano, Carignan, Monastrell, Garnacha, Cayetana, as well as the international ones of Cabernet Sauvignon, Merlot, Syrah, and Pinot Noir. Although each producer preserves their style, the area has carried out a firm intent for modernisation and the plain of the land has eased mechanisation, so the result has been an exceptional improvement in wines.
Discover more wineries and vineyards for sale in these wine regions in Spain
Tap on the map to activate Zoom