Find your winery or vineyard
1 Wineries and Vineyards for sale in DO Condado de Huelva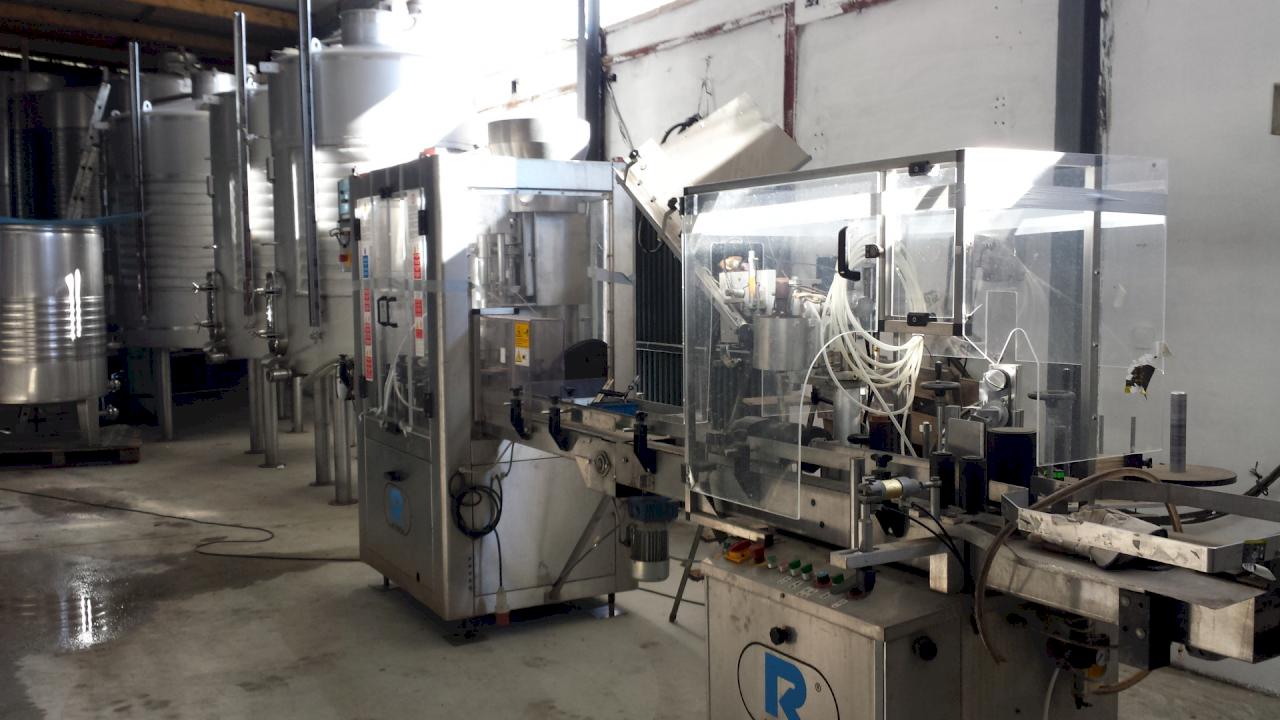 Infographic of the Denomination of Origin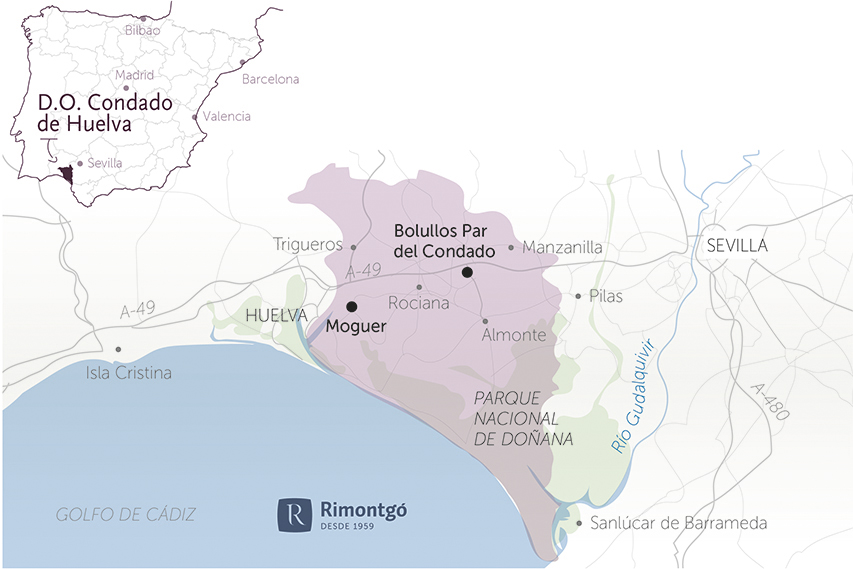 Change to imperial units (ft2, ac, °F)Change to international units (m2, h, °C)
D.O. year of foundation:

1932

Number of wineries (2017):

27

Total surface area:

2.900 ha7.166 ac

Maximum production allowed:

10.000 kg/ha8.921 lb/ac

Altitude of the vineyards:

Min: 50m

Max: 180m

Min: 164ft

Max: 591ft

Temperature:

Min: 10º

Max: 30º

Min: 50°F

Max: 86°F

Yearly hours of sun:

3.000

Yearly rainfall:

770 l/m28.288 l/ft2
DO Condado de Huelva
LOCATION AND HISTORY
Condado de Huelva is a long-standing DO in the southeast of Andalucía, close to the border of Portugal, which benefits from a great viticulture tradition. In fact, there exist documents that date 1502 as the year when the first batch of wines were dispatched towards the Indies. It is a coastal area, located in the lowlands which descend towards the West, where the Atlantic Ocean meets with the Strait of Gibraltar. In its southern area it is extended to the Doñana National Park, a paradise of wetlands considered a Nature Reserve.
SOILS
The vineyards are extended around the river Guadalquivir to the east of the city of Huelva, and are not more than 25 metres above sea level. The land is flat, or slightly undulant. In general, they are neutral soils or slightly basic, loam and of average fertility. The upper layer of soil is red sand with something of limestone and chalk, which is found on a sandy sub-soil and of alluvial deposits close to the river estuary.
CLIMATE
Condado de Huelva benefits from the ideal conditions for the cultivation of the grape: mild in winter and spring and long hot summers, which is clearly an Atlantic influence, and has a yearly average temperature of 17° C and a relative humidity ranging from 60% to 80%. The majority of the vineyards are protected from the wind by trees planted around them.
TYPE OF GRAPE
The main grape of Condado de Huelva has traditionally been the Zalema (86%), which is used to produce young, old, and pale wines. The liqueur (sherry) wines, which can be dry or sweet, have a minimum content of 15-22% volume. Since 2009, the red wines of the varieties Syrah, Tempranillo, Merlot, Cabernet Sauvignon, and Cabernet Franc are produced under the DO Condado de Huelva. Finally, the production of a very rare and specific wine is controlled here, the Orange Wine, scented, and with a unique taste across the whole world.
Discover more wineries and vineyards for sale in these wine regions in Spain
Tap on the map to activate Zoom