Find your winery or vineyard
1 Wineries and Vineyards for sale in DO Bierzo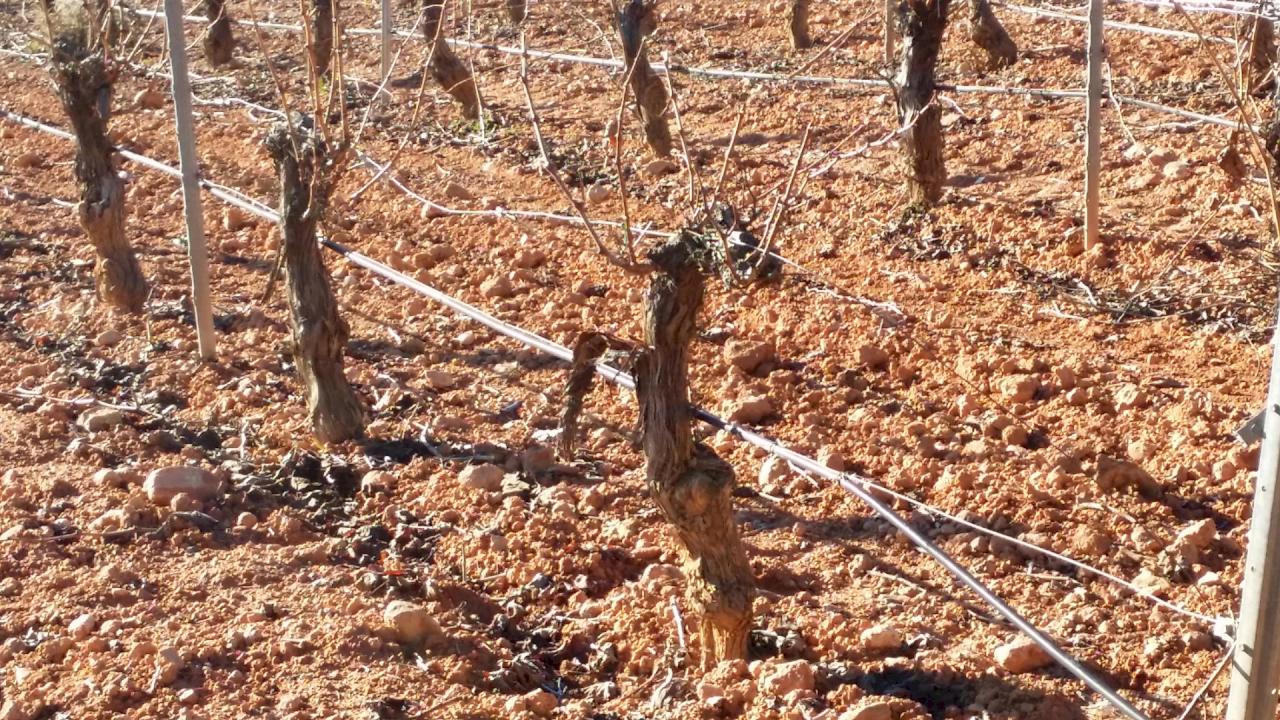 Infographic of the Denomination of Origin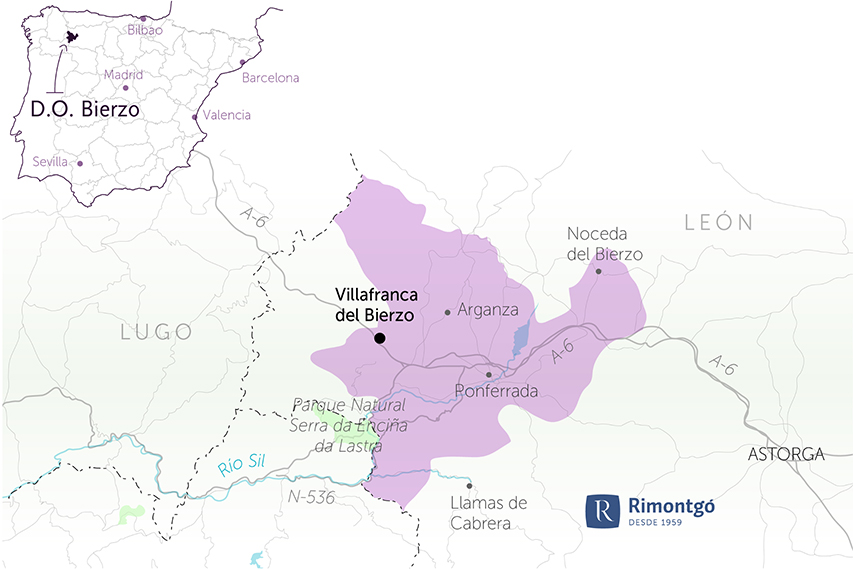 Change to imperial units (ft2, ac, °F)Change to international units (m2, h, °C)
D.O. year of foundation:

1989

Number of wineries (2017):

77

Total surface area:

2.982 ha7.369 ac

Maximum production allowed:

11.000 kg/ha9.814 lb/ac

Altitude of the vineyards:

Min: 450m

Max: 1.000m

Min: 1.476ft

Max: 3.281ft

Temperature:

Min: 6º

Max: 21º

Min: 43°F

Max: 70°F

Yearly hours of sun:

2.200

Yearly rainfall:

652 l/m27.018 l/ft2
DO Bierzo
LOCATION AND HISTORY
Bierzo is found in the northeast of the Castile and León region, specifically in the province of León, which also neighbours Galicia and Asturias. Geographically, the area is ideally located between the coast and the inland, which has caused the colonisation of several cities and towns throughout history. The greatest expansion of vineyard was bound together with the development of the medieval monasteries, particularly the Cistercians. Ten centuries ago, the wine held the very prominent role in the economic life of the area, under the protection of the Jacobean route.
SOILS
The cultivation area of the DO Bierzo is located in the long and protected Sil canyon, between the Mountains of León and the Cantabrian Mountains, as well as covering the secondary valleys of the tributaries. Geographically, the area is like an island, with its own climate and soils. The vineyards extend over the slopes of the valley, between 450 and 1000 metres above sea level, and are planted on loose, slate-like and alluvial soils, which are reasonably fertile. In the high areas there appears quartzite and slate in the soil with bases of granite and limestone; in the low altitude areas, clay dominates with cobblestone or pebbles and alluvial material.
CLIMATE
The valley has a protected microclimate, which softens the edges of the continental climate of the plateau and avoids the worst of the harsh winter temperatures, as well as preventing the winds. There is lots of sun and less rain than in Galicia, but sufficient for benefitting the crops. This semi-humid climate, accompanied by gentle temperatures, yields excellent results for the vine.
TYPE OF GRAPE
The production of the protected wines must be done with the allowed grapes used exclusively for this. This way, amongst the red varieties we find Mencía and Garnacha Tintorera, whilst the white varieties are made from Godello, Doña Blanca, Palomino and Mavasía. Almost 75% of its production is directly connected to the MencÍa grape, that's precisely why one of its mottos is 'Bierzo, the soil of Mencía'.
Discover more wineries and vineyards for sale in these wine regions in Spain
Tap on the map to activate Zoom