DO Condado de Huelva, Seville
Winery with land and farmhouse for sale in Seville.
Property with a winery, a farmhouse, an independent apartment and a house for the caretaker, in an unbeatable location in Seville.
Description
This property is right by Seville in the golden triangle between Alcala de Guadaira, and Dos Hermanas. These towns, together with Seville, have a total population of 2 million. It is just 170 km from Marbella and 100km from Huelva and Cadiz.

The 500,000 litre capacity winery measures at 1200m2 and has a 1600m2 workshop. It also has a 3 hectare plot, with room for a 2 hectare vineyard and there are two wells.

It's important to mention that 90 person capacity functions are held at this property, making it perfect for those who want to visit or hold an event in a local winery.

Its excellent location and ease of work in the DO where it is located, make this winery an excellent investment for lovers of Seville.

The farmhouse consists of a living room, a kitchen, a porch, four bathrooms and three bedrooms. There is also an apartment with a dining room, a kitchen, a study and two bedrooms, as well as a house for the caretaker and stables.
Infographic of the Denomination of Origin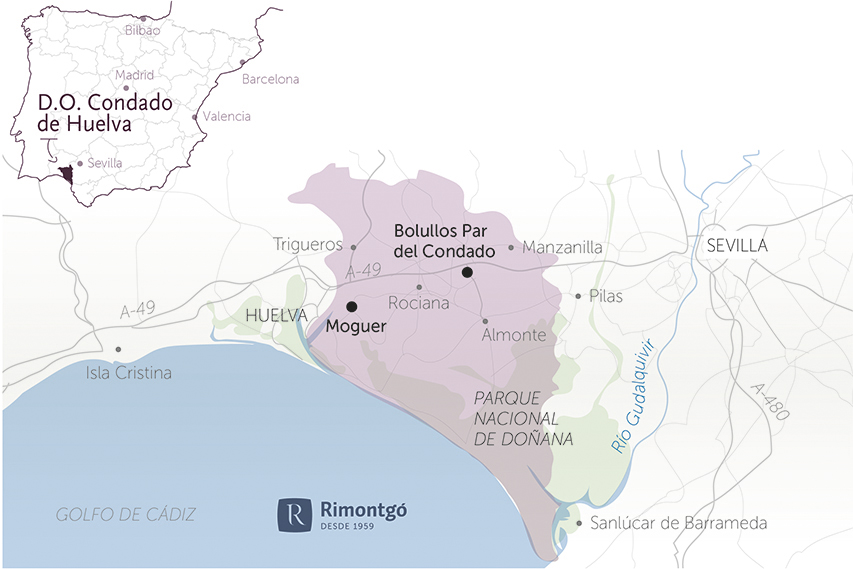 Characteristics
Change to imperial units (ft2, ac, °F)
Change to international units (m2, h, °C)
Winery area:

1.200 m212.917 ft2

Housing:

1.600 m217.222 ft2

Maximum production capacity:

500.000 l

Average annual production:

150.000 bottles(75cl)