Find your winery or vineyard
Infographic of the Region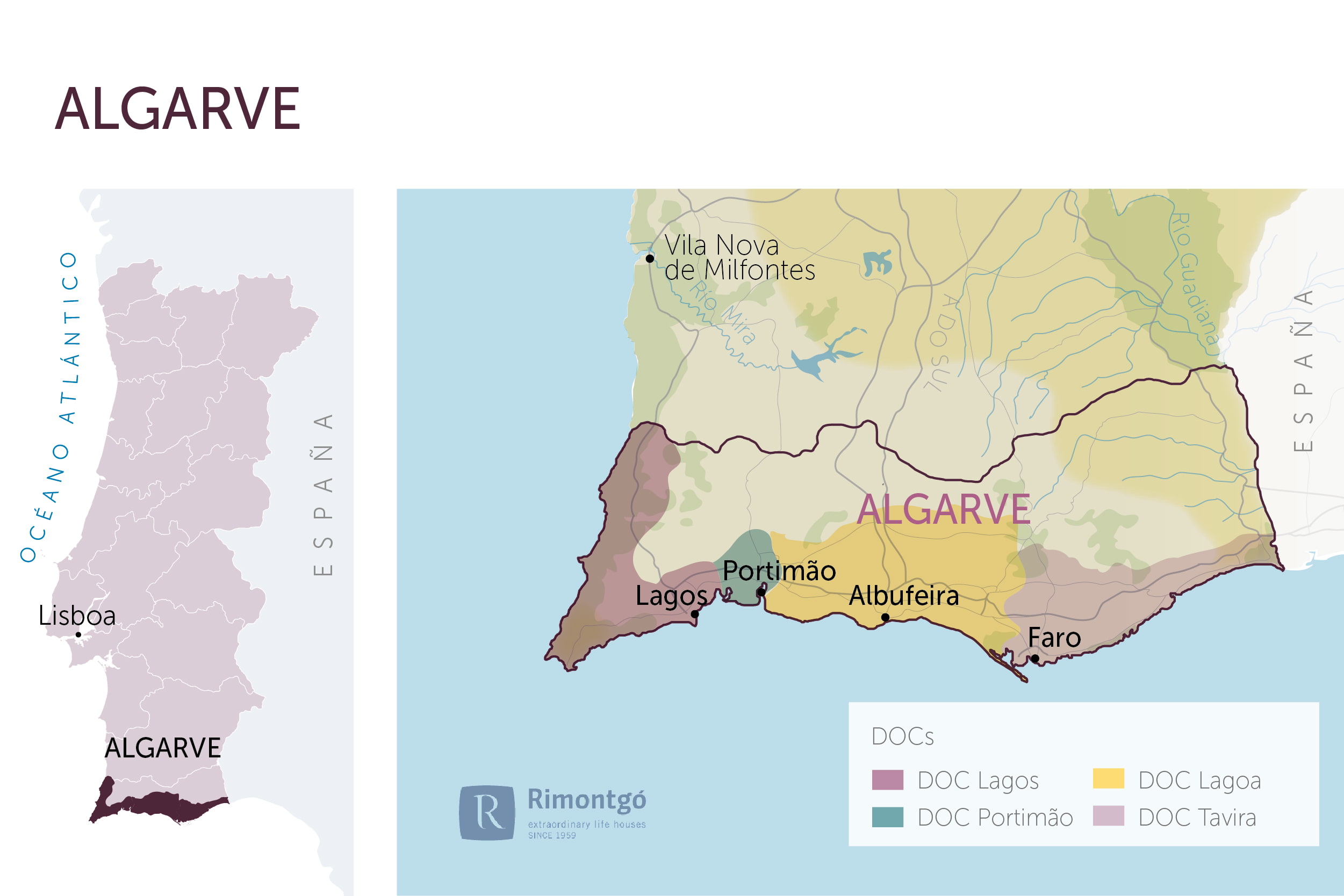 Algarve
The Algarve región, located on the southern area of Portugal, is the most Mediterranean and holiday area of the country offering wineries for sale in its district Faro.
The vineyards in the Algarve region can produce red and white wines, as well as liqueur wines based on the Crato Branco and white muscat varieties. The designations of origin are DOC Lagos, Portimao, Albufeira and Faro and its IGP Algarve.
The most important red varieties for these DOCs are Tintas Negra Mole, Periquita or Trincadeira and for the whites: Crato Branco and Boal Branco. There are other varieties authorized: Crato Preto, Bastardinho, Monvedro, Pexem, Pau-Ferro and Moreto plus Manteúdo, Perrum, Boal, Sabro, Muscat and Diagalves.
Discover more wineries and vineyards for sale in these wine regions in Portugal
Tap on the map to activate Zoom