173 hectare vineyard in DO Cariñena.
173 hectares of vine boasting important and well-known French and Spanish varieties, situated in the D.0. Cariñena, Zaragoza.
Description
It has a large surface area of vineyard with an irrigation system and all the necessary infrastructure for its production, including warehouses and machinery.

The well looked after 173 hectares of vineyard has a yearly production of 2000 tonnes and can be found in the Aragón region of D.O. Cariñera, famous for its wine with substance.

It would be the perfect investment to built a winery and commercialise its wines under a commercial brand.

The cabernet sauvignon and Merlot varieties do very well under the Cariñena sun, as do the tempranillo and the garnacha varieties that are already accustomed to the long and intense sunlit hours.
Infographic of the Denomination of Origin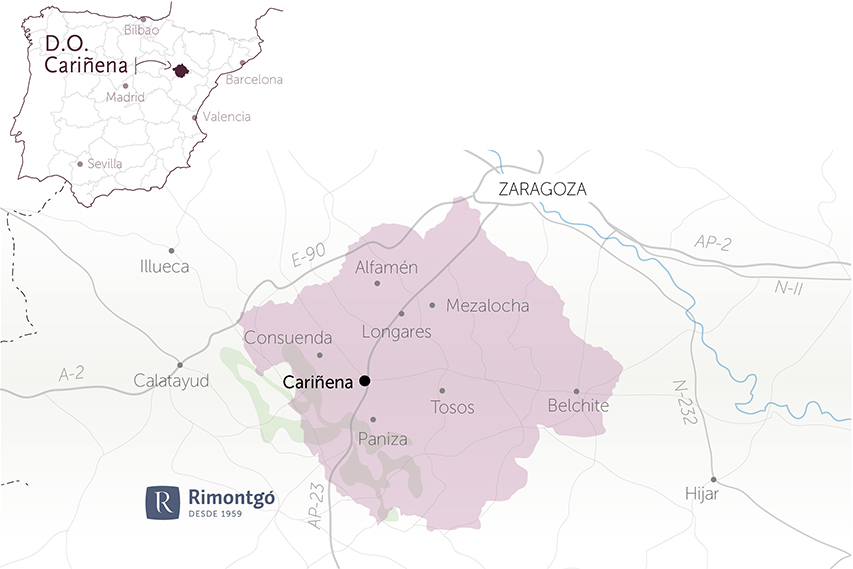 Characteristics
Change to imperial units (ft2, ac, °F)
Change to international units (m2, h, °C)
Vineyard area:

170 ha420 ac

Grape varieties:

Tempranillo

Garnacha tinta

Cariñena

Cabernet Sauvignon

Merlot

Syrah

Yield:

1.333 kg/ha1.189 lb/ac
Climate characteristics
Hours of sunshine per year:

2.800 h

Annual rainfall:

400 l/m24.306 l/ft2
---
Other similar wineries that may be of interest to you