Find your winery or vineyard
2 Wineries and Vineyards for sale in Albacete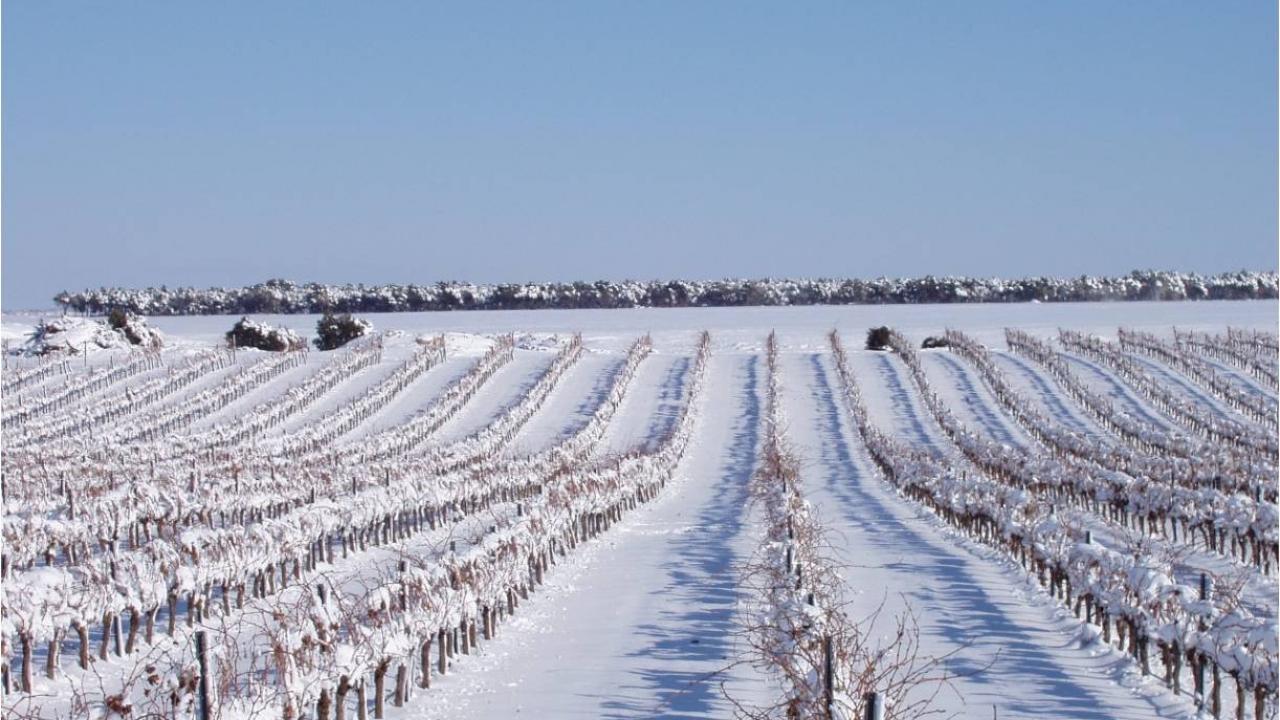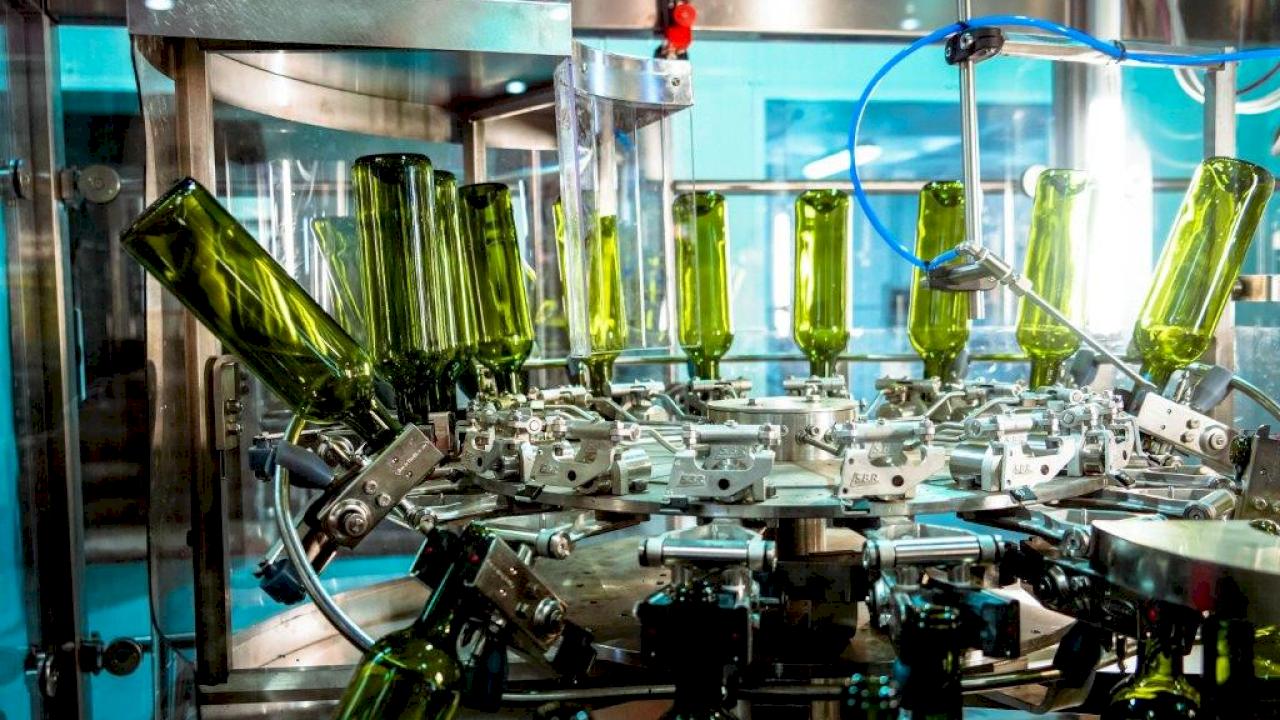 Infographic of the Denomination of Origin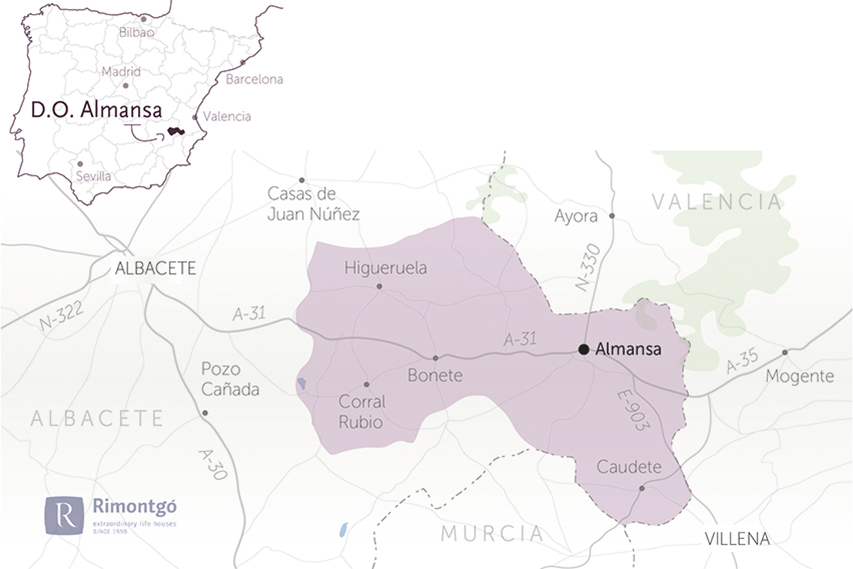 Change to imperial units (ft2, ac, °F)Change to international units (m2, h, °C)
D.O. year of foundation:

1966

Number of wineries (2017):

12

Total surface area:

7.200 ha17.791 ac

Maximum production allowed:

4.250 kg/ha3.792 lb/ac

Altitude of the vineyards:

Min: 700m

Max: 1.000m

Min: 2.297ft

Max: 3.281ft

Temperature:

Min: -8º

Max: 40º

Min: 18°F

Max: 104°F

Yearly hours of sun:

2.705

Yearly rainfall:

250 l/m22.691 l/ft2
Albacete
Albacete is a province belonging to Castilla La Mancha. Located in the southeast of Spain, it borders Valencia and Alicante to the east, Murcia and Granada to the south, Ciudad Real and Jaén to the west and Cuenca to the north. With a surface area of 14-926 km², it is comprised of 87 municipalities, among which the city of the same name, Hellín, Villarrobledo, Almansa and La Roda stand out.
HISTORY OF WINE
In Albacete, remains of funerary celebrations with wine consumption dating back to the 6th century B.C. have been found in the Villares tomb in Hoya Gonzalo. Since then, Iberians, Romans, Visigoths or Arabs have passed through those lands. The latter named it "manxa" (or dry land) and obtained a special bull from the Caliphate of Toledo to manipulate the wine, since the Koran forbade it. During the Reconquest, the Templars kept many lands.
Since the 13th century, the upper part of Castilla La Mancha has been considered the winery of Spain. Villarrobledo may be one of the most relevant locations. There is the Monastery of La Purísima Concepción and San Bernardo, founded in 1597. The Almansa corridor was also a strategic position between Castilla and Levante. A vestige of them are the castles built in the 14th and 15th centuries, such as those of Chinchilla de Montearagón, Caudete or Almansa.
WINES AND WINERIES
Many wines are produced in Albacete, including the Designations of Origin of Almansa, La Manchuela, La Mancha and Jumilla. As Vinos de Pago, we find Finca Élez, by Manuel Manzaneque and Pago Guijoso, by the Conesa family, both located in the town of El Bonillo. Rimontgó has several wineries for sale within these regions.
The most important wineries include Iniesta, from the footballer with the same name; Cien y Pico, run by foreigners along with a Spaniard to rescue old grape varieties; Bodegas Atalaya (Juan Gil group); Pago de la Jaraba; Bodegas Los Aljibes (winery, stud farm, wine and cheese): Dehesa de los Llanos (wine and cheese from La Mancha); or Bodegas Balmoral (sparkling wine from Albacete).
POINTS OF INTEREST
This is a province with natural wealth and protected areas, among which the Lagunas de Ruidera Natural Park, or the Natural Park of the Calares of the Mundo River and the Sima stand out. More than 100 rock art sites from all periods have been catalogued and declared World Heritage Sites by UNESCO. It has numerous museums and it is famous for its silverware and knives, and has fourteen festivals declared of Tourist Interest, including the Tamborada and Holy Week in Hellín, the Albacete Fair or Holy Week in Tobarra. Its gastronomy is rich, with popular products such as Manchego cheese and saffron, dishes such as gazpacho or rice from Calasparra, and sweets such as Miguelitos de La Roda.
D.O./Valle (wine regions)
Discover more wineries and vineyards for sale in these wine regions in Spain
Tap on the map to activate Zoom