Find your winery or vineyard
1 Wineries and Vineyards for sale in Cuenca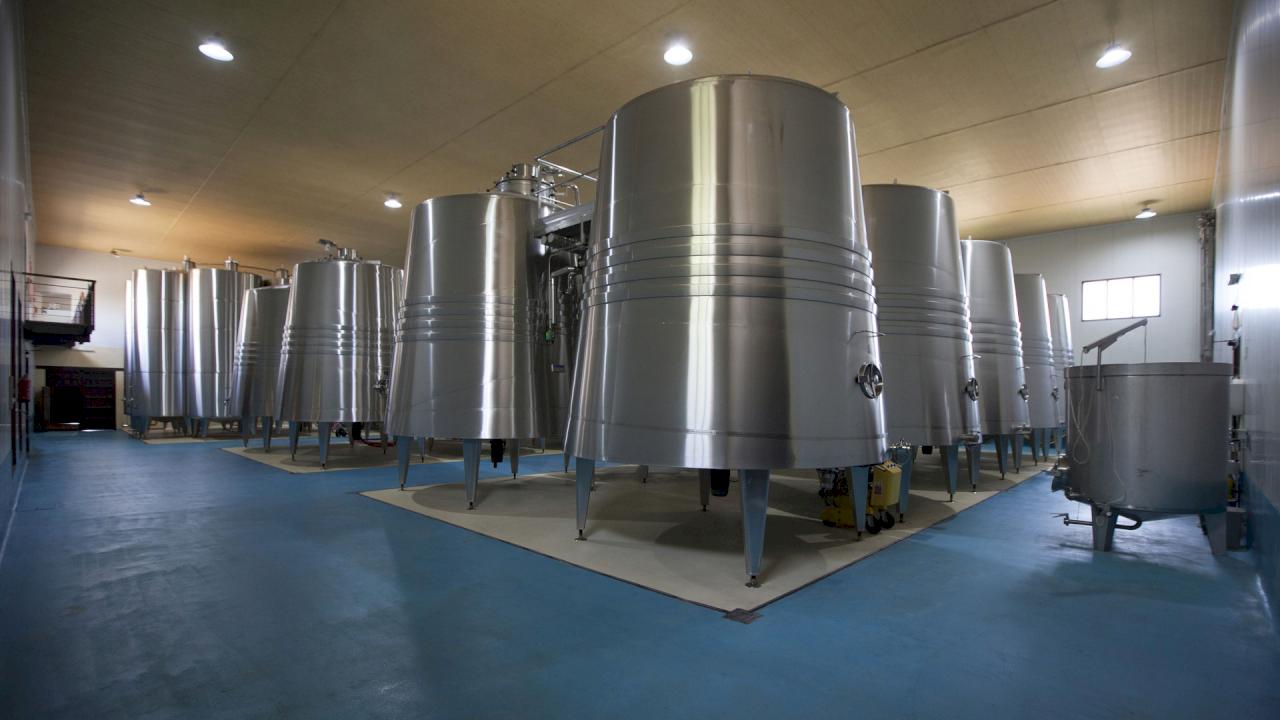 Infographic of the Denomination of Origin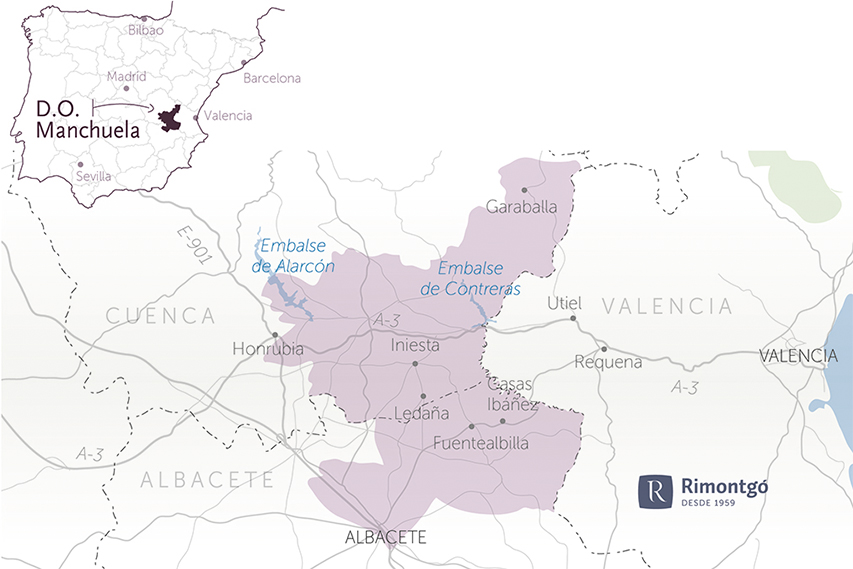 Change to imperial units (ft2, ac, °F)Change to international units (m2, h, °C)
D.O. year of foundation:

2000

Number of wineries (2017):

33

Total surface area:

6.079 ha15.021 ac

Maximum production allowed:

11.430 kg/ha10.197 lb/ac

Altitude of the vineyards:

Min: 600m

Max: 1.100m

Min: 1.969ft

Max: 3.609ft

Temperature:

Min: 3º

Max: 26º

Min: 37°F

Max: 79°F

Yearly hours of sun:

2.700

Yearly rainfall:

600 l/m26.458 l/ft2
Cuenca
The province of Cuenca belongs to Castilla La Mancha and has 238 municipalities, including Tarancón, Quintanar del Rey, Motilla del Palancar and Belmonte, among others. It borders Guadalajara and Teruel to the north, Valencia to the east, Albacete and Ciudad Real to the south, and Toledo and Madrid to the west. With about 199,000 inhabitants, of which about a quarter live in the capital of the same name, it is one of the Spanish provinces with the most depopulation.
HISTORY OF WINE
The ecclesiastical orders have had a great influence on the wine development of Castilla La Mancha. The Designation of OriginUclés already mentions medieval vineyards and the influence of the Order of Santiago; witness to this is the Monastery of Santiago, a monumental ensemble known as El Escorial of La Mancha. After inheriting properties and lands from the Duke of Lerma and the Marquis of Villena, the Company of Jesus also developed viticulture in different areas. The castle of Belmonte is a clear example of the province's illustrious past, considered one of the most beautiful in Spain in a land of vineyards.
WINES AND WINERIES
In Cuenca we can taste the wines of the youngest Designations of Origin, such as Ribera del Júcar and La Manchuela. Both grow a native grape, Bobal, which they share with the neighbouring region of Utiel-Requena. There are two other districts in the province: Uclés and Vinos de La Mancha. In addition to Pago de Calzadilla in Huete.
Among the most important wineries are Finca Sandoval , a personal project of Víctor de la Serna, a famous wine critic; Bodegas la Niña de Cuenca, where hundred-year-old bobal grapes are grown in earthenware jars; Bodegas Finca Hilario García , ozone therapy for the vineyards and gold for the bottles; Bodegas Finca Antigua, belonging to the Martínez Bujanda family; Bodegas Montreaga, quality wines and tourist epicentre; Bodegas Señorío of Monteruiz, where artisan wine and food of yesteryear are produced; Bodegas Finca la Estacada, which includes an enotourist complex with spa; Bodega Soledad, with its award-winning tempranillos; Bodegas Vega Moragona, Bodegas Campos Reales (since 1950), Bodegas Villavid (since 1952), Bodegas Illana or Bodegas Ponce.
POINTS OF INTEREST
Cuenca is home to very diverse and peculiar ecosystems of great natural value, such as Lagunas de Ruidera or the unique Great Plain of La Mancha , and the San Juan Alcazar Ensemble, which has been classified as a Biosphere Reserve by UNESCO, is made up of three lakes: Camino de Villafranca, Las Yeguas and La Veguilla. It is also worth visiting the Ciudad Encantada (Enchanted City), the most important tourist site, where there are rocks with surprising shapes. The capital, which is the city of Cuenca, has been declared a World Heritage Site and is home to the famous Casas Colgadas (Hanged Houses) over the Huécar River, the Cathedral, the San Pablo Bridge and its numerous churches.
D.O./Valle (wine regions)
Discover more wineries and vineyards for sale in these wine regions in Spain
Tap on the map to activate Zoom