Find your winery or vineyard
2 Wineries and Vineyards for sale in Atacama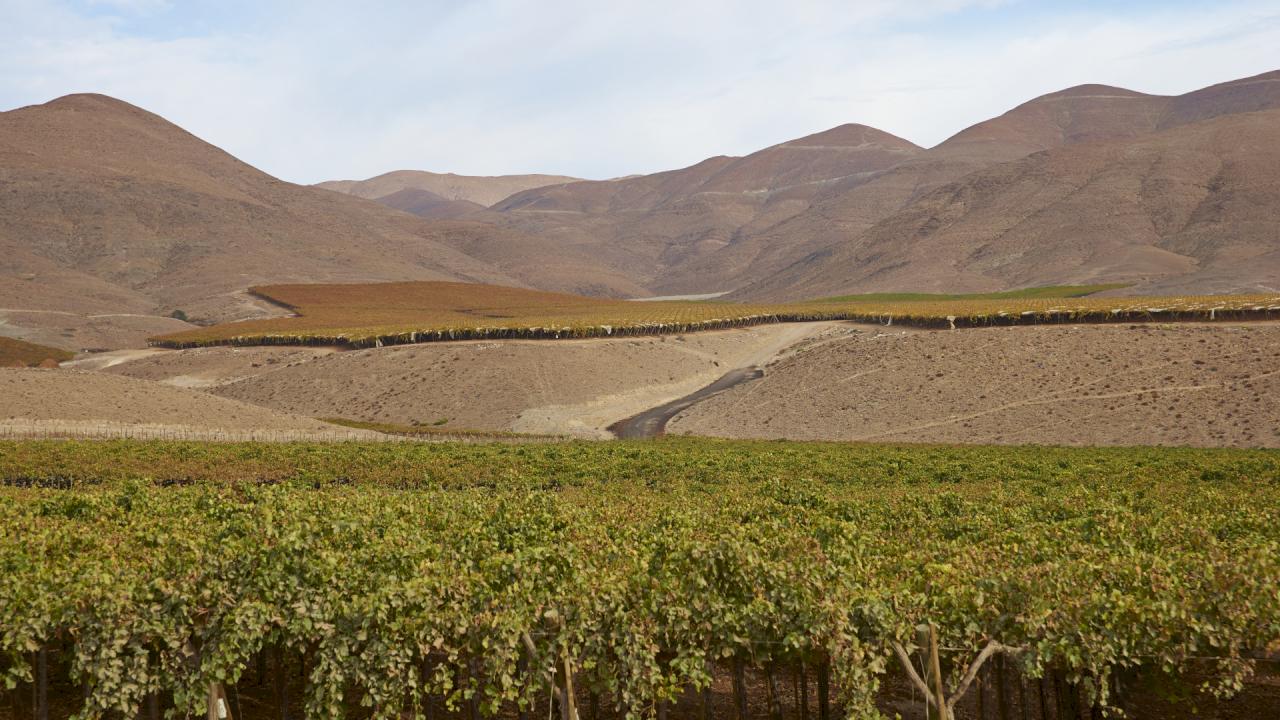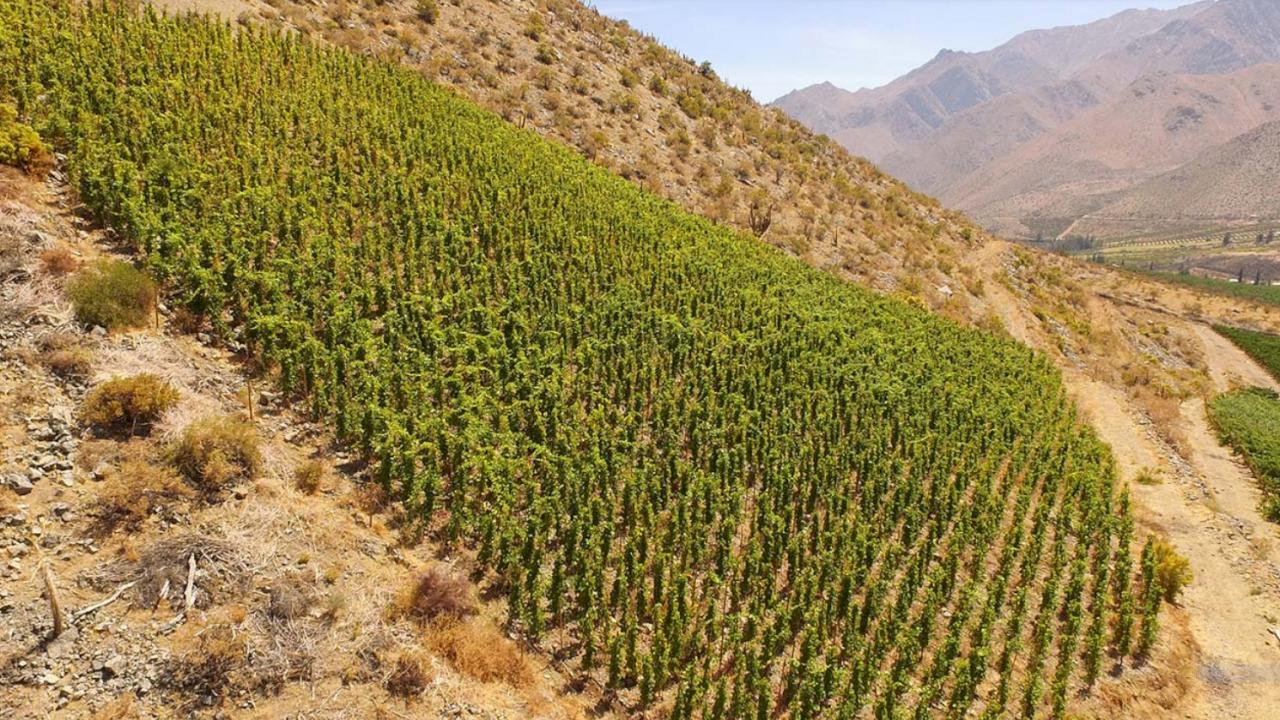 Infographic of the Region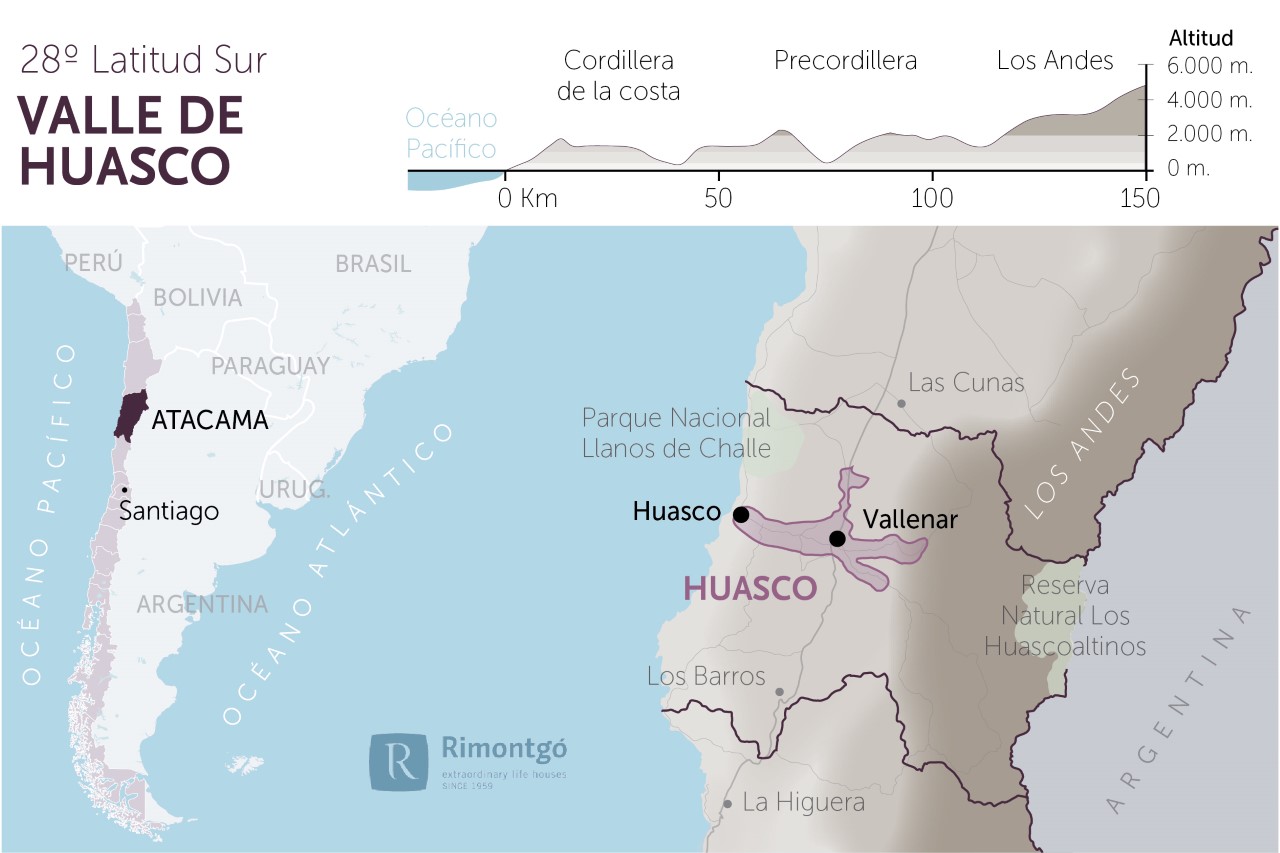 Wineries in Atacama, mining region and pisco producer
The region of Atacama is located in the North of Chile, bordering to the North with the region of Antofagasta, to the East with the Republic of Argentina and to the West with the Pacific Ocean. Atacama is formed by the provinces of Chañaral, Copiapó and Huasco and its capital is Copiapó-Tierra Amarilla, a suburb which brings together about 170,000 inhabitants.
Atacama is one of the Chilean regions with a greater sense of historical belonging and its economy was based on the mining industry during the past, becoming one of the largest exporting territories in the world during the 19th century.
One of the charms of this regions is the Atacama Desert, considered as the most arid desert (no polar) in the Earth, touched by the Pacific Ocean and the Andes. In this desert are found copper, gold, silver and iron exploitations, as well as non-metallic minerals such as boron, lithium or sodium nitrate. In the central area of the Atacama Desert there have been periods of 400 years without rainfall. Temperatures can go down at night to -25 degrees, whilst during the hottest days 50 degrees can be reached.
Due to weather conditions (low light pollution and low cloudiness), the Atacama Desert is considered one of the best worldwide enclaves to practise astronomy and it also homes twelve international observatories.
The Atacama region is part of the six Chilean winegrowing regions with official character. By law, wines produced in the designations of origin belonging to the Atacama region must be elaborated with a minimum percentage of 75% of grape from this Chilean region. The designations of origin present in Atacama are Valle de Copiapó (province of Copiapó) and Valle del Huasco (province of Huasco).
We need to keep in mind that the vine cultivation arrived in Chile by the Spanish from the neighbour country Perú throughout the 16th century. The criolla grape varieties settled in the Northern part of the country, in areas nearby the Atacama Desert, one of the hottest areas not only in Chile, but also all over the world. Despite the heat, the varieties in the Atacama region are preferably used to the production of the pisco, a popular product which is obtained from the distillation of wine. The pisco (base of the mix pisco-sour) is one of the most consumed beverages among people from Chile. In order to reach the high production quantities is essential to have varieties of native origin such as Pedro Ximenez and Muscat.
The Atacama region has 8,300ha of vineyards. Those aimed to the production of table grapes occupy an extension of 7,750ha (94%), while 552,29ha, that is to say, only the 6%, are mainly aimed to the production of pisco, wines and musts.
Discover more wineries and vineyards for sale in these wine regions in Chile
Tap on the map to activate Zoom