Find your winery or vineyard
1 Wineries and Vineyards for sale in Copiapó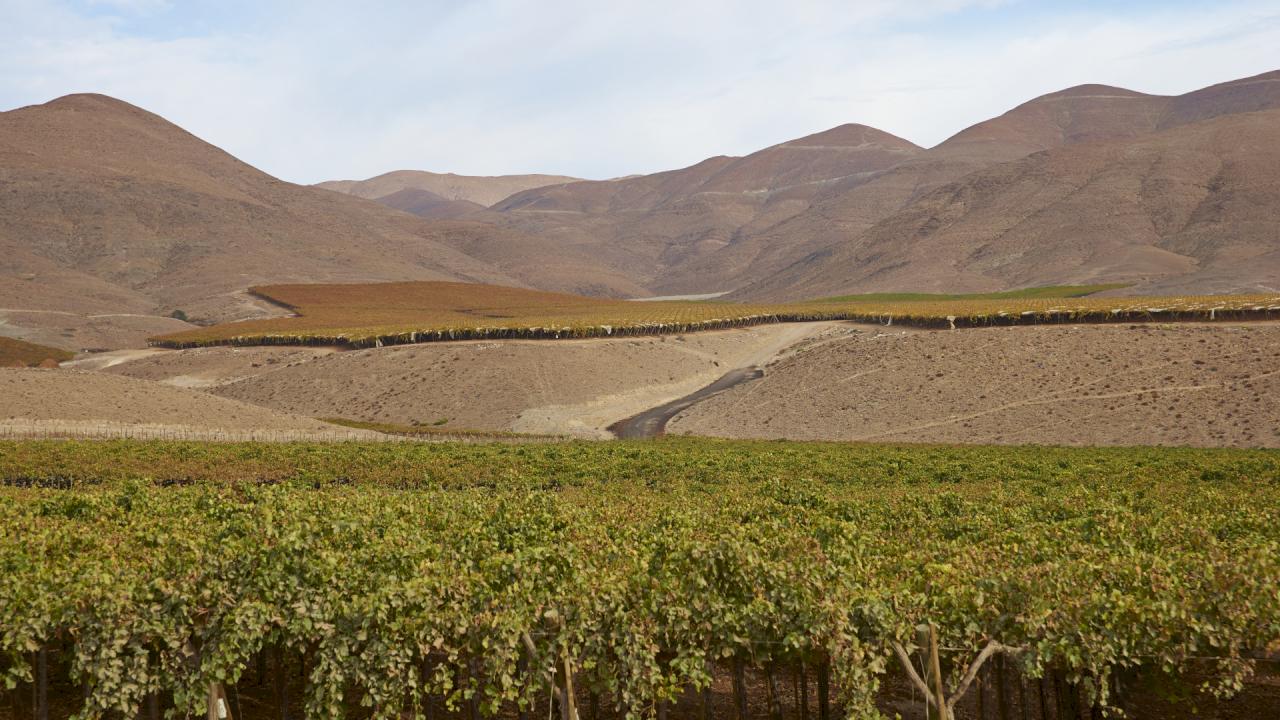 Infographic of the Denomination of Origin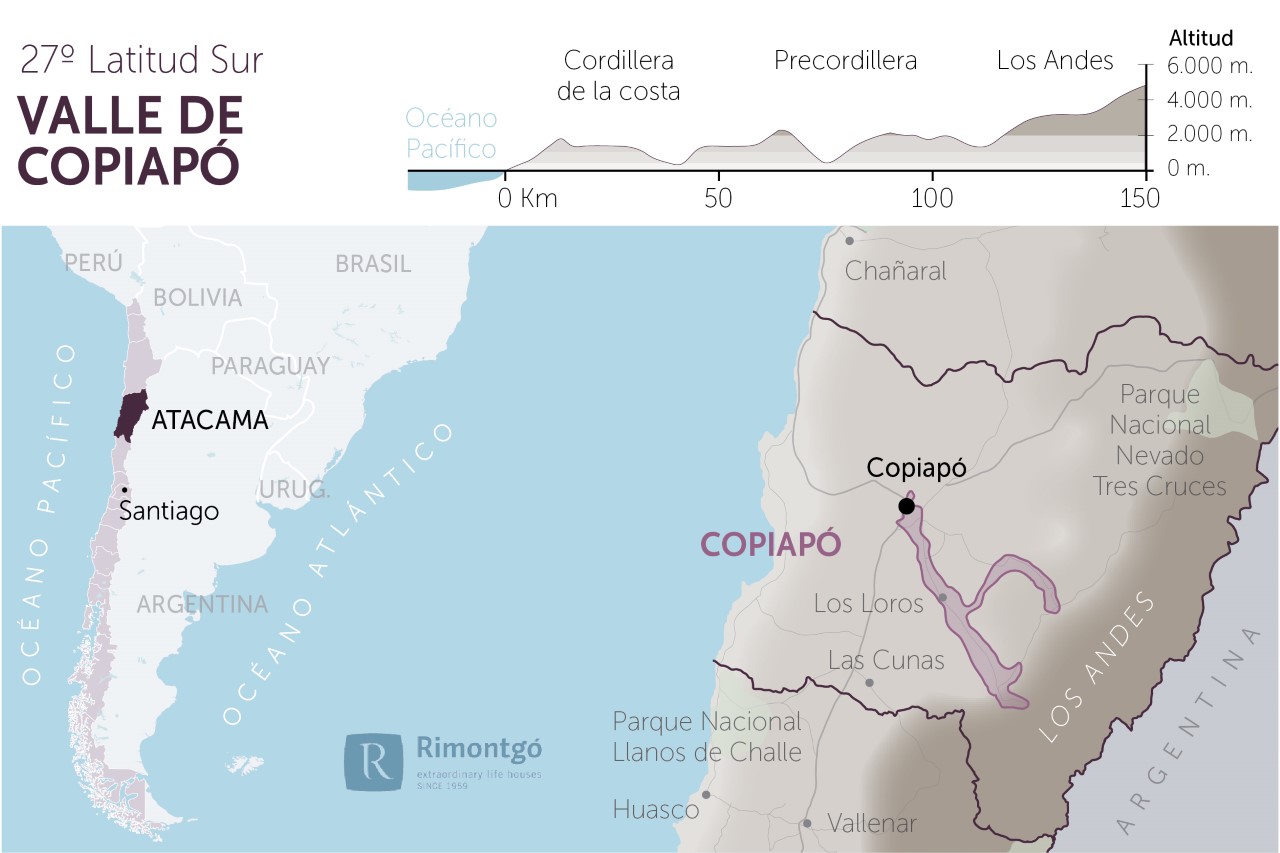 Change to imperial units (ft2, ac, °F)Change to international units (m2, h, °C)
Total surface area:

300 ha741 ac

Altitude of the vineyards:

Min: 250m

Max: 1.000m

Min: 820ft

Max: 3.281ft

Temperature:

Min: 10º

Max: 27º

Min: 50°F

Max: 81°F

Yearly rainfall:

28 l/m2301 l/ft2
Copiapó
The province of Copiapó is located in the centre of the region of Atacama. Its capital is the homonymous city of Copiapó, with almost 190,000 inhabitants, which has its roots in the mining industry. It has a surface of approximately 32,500m2. The province is formed by the municipalities of Copiapó, Caldera and Tierra Amarilla. It is a land of great contrasts as it unites desertic area, valleys and high mountains, as is the case of the hills belonging to the Andean mountains.
HISTORY OF WINE
The wine production is one of the great economic resources in Copiapó Valley, a production mainly dedicated to the exportation. The history of wine in the Copiapó Valley is closely linked to the figure of Francisco de Aguirre Meneses "El Viejo", Spanish soldier and explorer who participate in the Chilean conquer. De Aguirre, governor of the province of Tucumán and also governor of Chile, he grown vines in its estate in Copiapó and obtained the first grape harvest in 1551. De Aguirré died in his house in Copiapó, where he lived modestly, dedicated to agriculture and with the only company of his family and his workers.
WINES AND WINERIES
Together with the export activity, a large percentage of planted vineyards in the designation of origin Valle de Copiapó is used to the production of pisco, the Chilean national liquor. Sweet wines are also traditional, produced by using the Muscat grape. Some of the wineries for sale present in this designation of origin devote their efforts to the production of organic wine, even though its use is minority.
POINTS OF INTEREST
Among the most attractive landscape areas of the province of Copiapó: Pan de Azúcar National Park, Nevado Tres Cruces, as well as Nevado Ojos del Salado stand out. The mark of the mining industry is present in points of interest for the visitor such as the Museo Minero de Tierra Amarilla or the Museo de Sitio Mina Tránsito. Other charms of the province are the coastal areas such as the spa Bahía Inglesa ("English Bay") and la Virgen beach. Some of the most sought-after trips are those that go to settings like Laguna Verde, Laguna Santa Rosa and Laguna del Negro Francisco.
D.O./Valle (wine regions)
Discover more wineries and vineyards for sale in these wine regions in Chile
Tap on the map to activate Zoom