Find your winery or vineyard
1 Wineries and Vineyards for sale in Elqui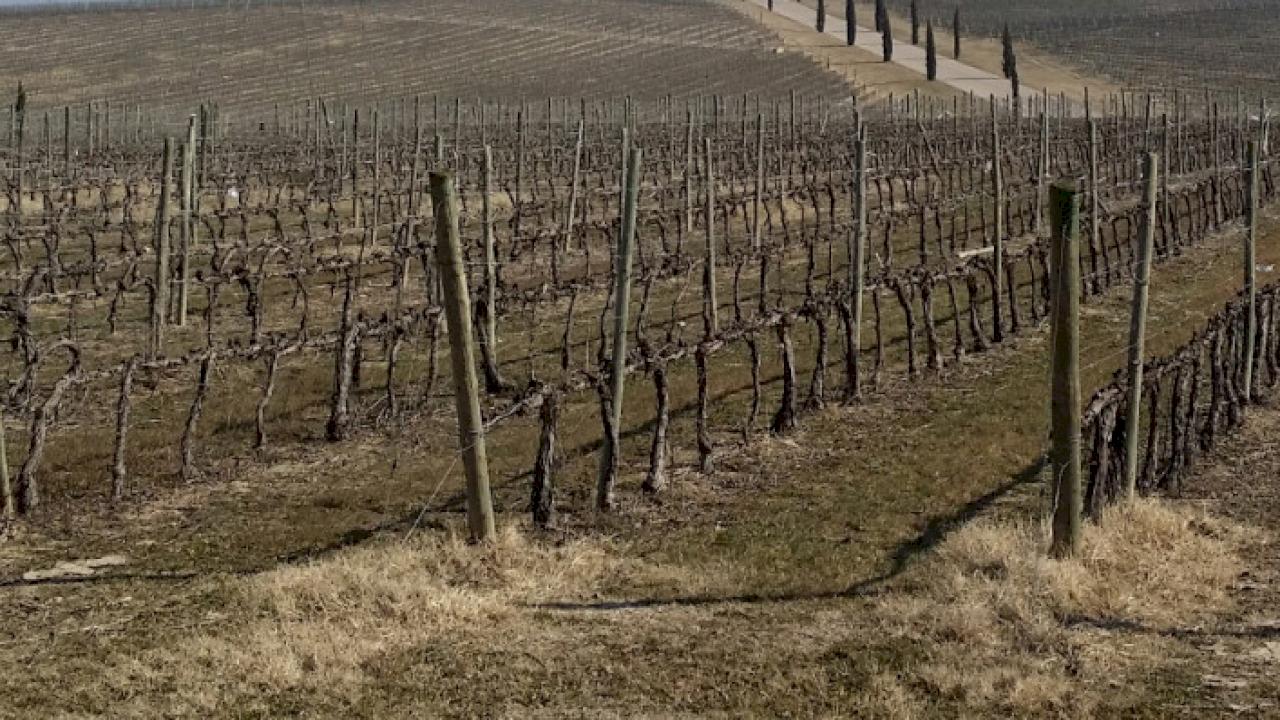 Infographic of the Denomination of Origin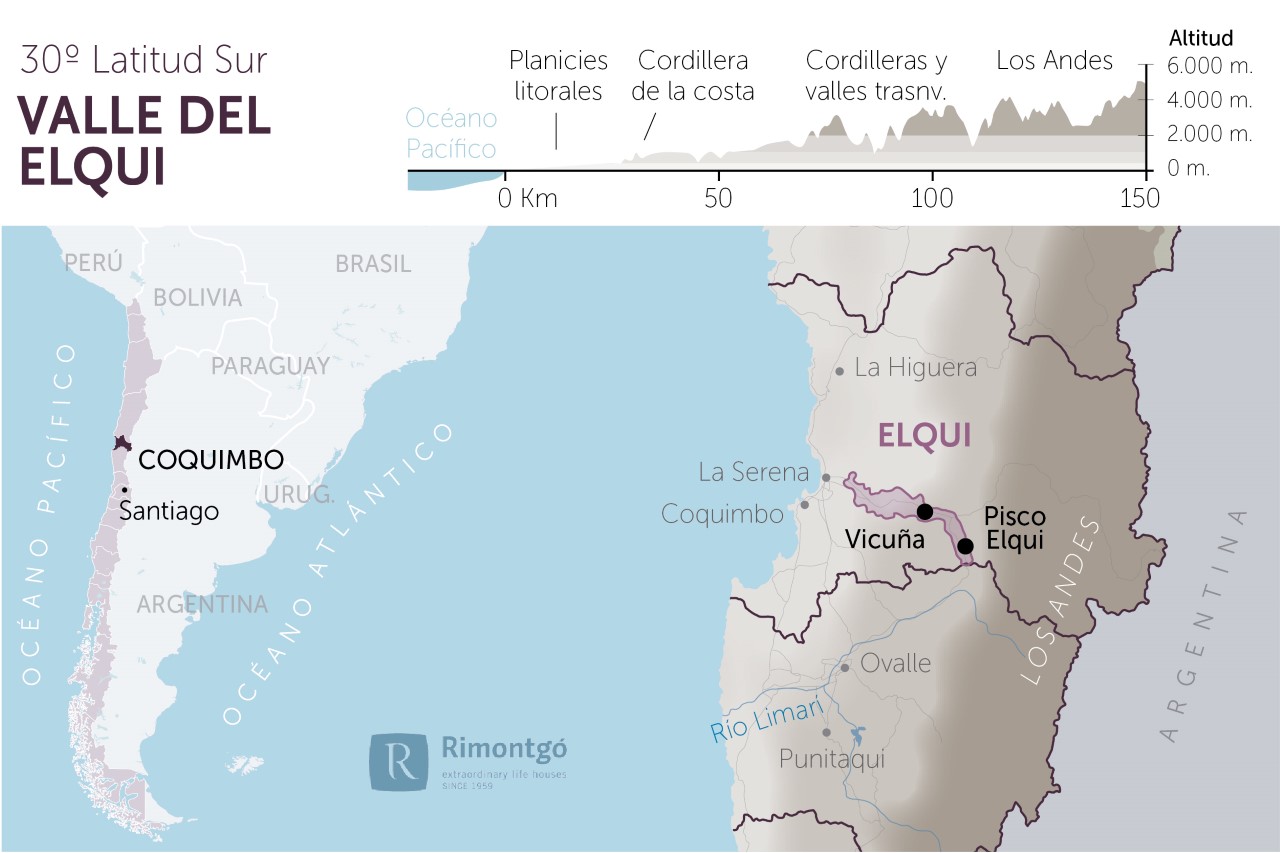 Change to imperial units (ft2, ac, °F)Change to international units (m2, h, °C)
Total surface area:

556 ha1.374 ac

Altitude of the vineyards:

Min: 200m

Max: 2.200m

Min: 656ft

Max: 7.218ft

Temperature:

Min: 7º

Max: 25º

Min: 45°F

Max: 77°F

Yearly rainfall:

75 l/m2807 l/ft2
Elqui
The province of Elqui includes the areas of Vicuña and Paiguano, as well as the municipality of La Serena. It is the capital and the largest province in the region of Coquimbo. The province, with a Mediterranean climate, is named after the river that crosses it. Next to its valley there is fruit and vegetable growing activity, including vine cultivation.
HISTORY OF WINE
As it happens in the Huasco Valley, in the Elqui Valley is possible to find the presence of the pajarete wine, the first wine produced in Chile that, together with the "asoleado", had its own designation of origin (granted in 1953). It is a generous wine, produced in the north area of Chile, with presence in the regions of Atacama and Coquimbo. The abundant light of this province, thanks to what can strictly be considered one of the clearest skies on Earth, together with a dry and ventilated location due to the altitude, have made the province of Elqui a very important enclave in the production of wine in the Coquimbo region, despite the scarce rainfall, with an annual average of 135 ml. In order to alleviate the shortage of rainfall, the winemakers of the Elqui province have developed an integrated irrigation system consisting of large ponds connected to each other by channels.
WINES AND WINERIES
There are several wineries in the Elqui Valley, some of them like Viña Falernia and Cavas del Valle are open to the public. Cavas del Valle is a small winery that produce artisanal wines. Other well-known wineries are Viña Mayu, Casa Tamaya and Agua Tierra. Viña Falernia is a project that arose in 1998 from the interest of businessman Aldo Olivier in the production of quality wines. For this reason, he associated with an oenologist belonging to the same family, Giorgio Flessati. The Olivier family came to Elqui from Italy in 1951. Apart from these wineries, there are other wineries for sale in the Elqui Valley.
POINTS OF INTEREST
The province of Elqui is characterized by low rainfall. This factor, together with the almost total absence of clouds makes the skies of Elqui practically perfect for astronomic observation. Some of the most important observatories in the southern hemisphere are located in Elqui. This is the case of those located on Cerro Tololo, Cerro La Silla or Cerro Pachón. One of the most important enclaves is the Gemini Telescope, one of the most relevant observatories in South America. Astronomy enthusiasts will find in Elqui a perfect place to practice their hobby.
Another of the cultural attractions of the province is located in the city of Vicuña, about 50 km from the capital of the province, the Coquimbo-La Serena conurbation. Here is the museum dedicated to the writer and poet Gabriela Mistral, Nobel Prize for Literature. Mistral taught in this province and this center pays tribute to her career in the field of literature.
D.O./Valle (wine regions)
Discover more wineries and vineyards for sale in these wine regions in Chile
Tap on the map to activate Zoom