Find your winery or vineyard
2 Wineries and Vineyards for sale in Zaragoza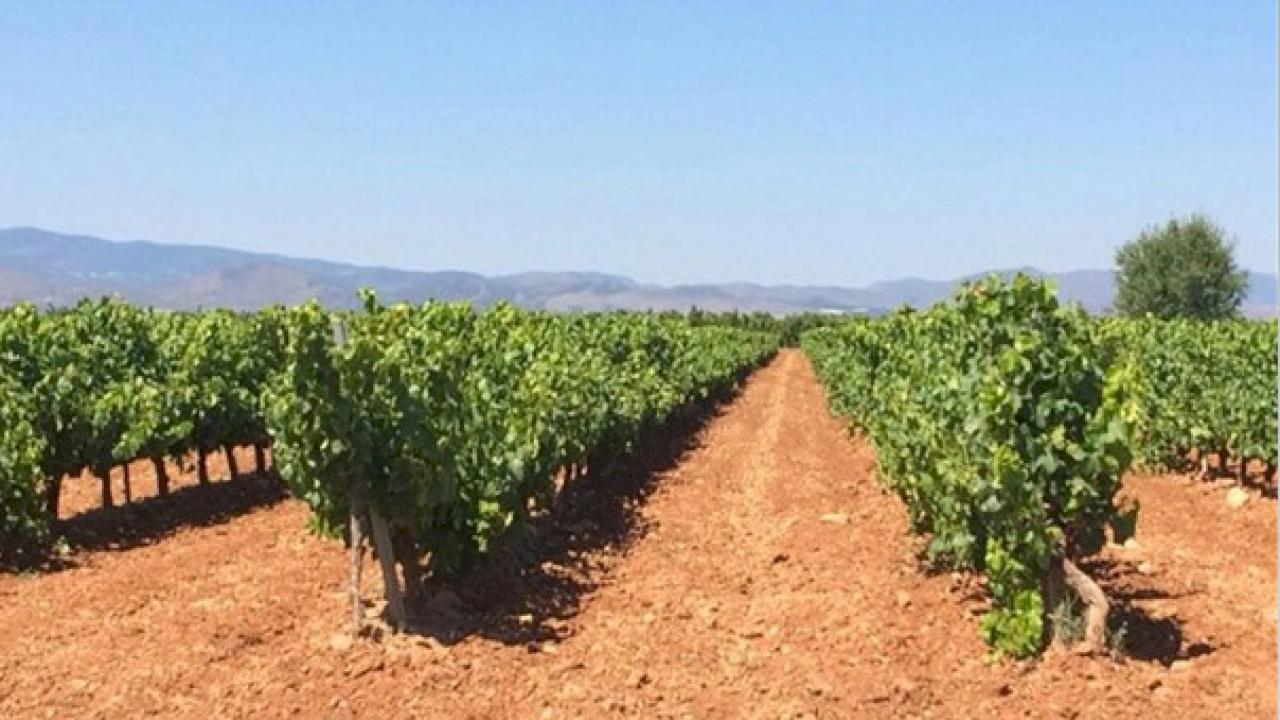 Infographic of the Denomination of Origin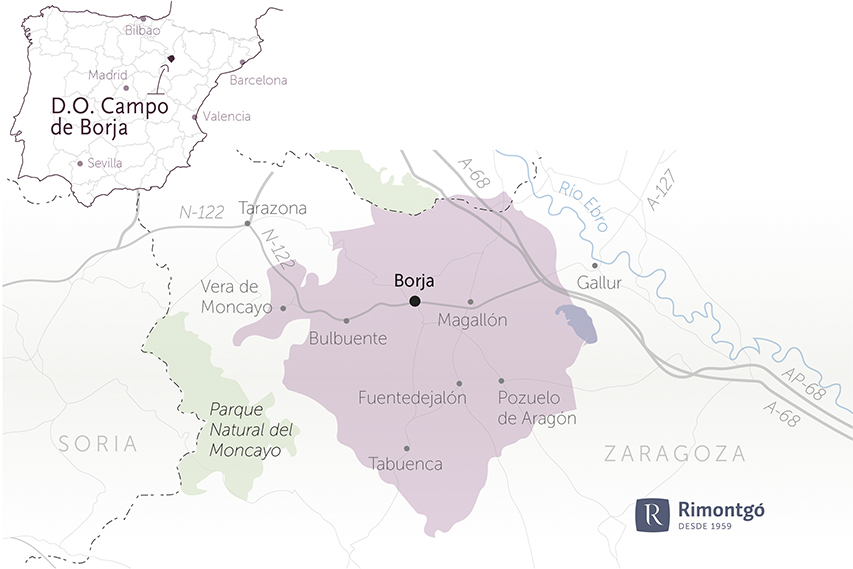 Change to imperial units (ft2, ac, °F)Change to international units (m2, h, °C)
D.O. year of foundation:

1978

Number of wineries (2017):

18

Total surface area:

6.810 ha16.828 ac

Maximum production allowed:

7.000 kg/ha6.245 lb/ac

Altitude of the vineyards:

Min: 350m

Max: 750m

Min: 1.148ft

Max: 2.461ft

Temperature:

Min: -5º

Max: 35º

Min: 23°F

Max: 95°F

Yearly hours of sun:

2.800

Yearly rainfall:

385 l/m24.144 l/ft2
Zaragoza
Zaragoza is one of the three provinces that make up the autonomous community of Aragon. Together with Burgos, it is the one with the largest number of provinces: Navarra, Huesca, Lleida, Tarragona, Teruel, Guadalajara, Soria and La Rioja. It is made up of 293 municipalities and up to 13 regions.
HISTORY OF WINE
Zaragoza is a bimillenary city through which almost all the civilisations that have dominated the Iberian Peninsula have passed, and it is in the area of Cariñena, the ancient Roman town of Carae, where the Aragonese vineyards originated. The remains indicate that the inhabitants drank wine with honey in the 3rd century B.C. and the region has given its name to a grape variety whose origin is assumed to be Aragonese. In the town of Calatayud it was the Cistercian monks who promoted the vineyards and founded the Monastery of Piedra with large wineries.
For its part, the Cistercian Monastery of Veruela, at the foot of the Moncayo, is the germ of the Campo de Borja region. In addition, in the Lower Aragon region there is a village in Teruel whose name already indicates the relationship with wine: Peñarroya de Tastavins. Belonging to the Order of Calatrava, it was an important centre in the beverage trade, where Catalan and Valencian buyers met Aragonese and Navarrese sellers. The fact that the castle of Alcañiz, headquarters of the Encomienda Mayor de Aragón of the Order of Caltrava, has a winery with thirty vats is proof of the importance of wine production in these areas.
WINES AND WINERIES
There are four Designations of Origin in Zaragoza: DO Campo de Borja, DO Cariñena and DO Calatayud. The DO Somontano, also in Aragon, belongs to Huesca. Zaragoza also has a Vino de Pago, the Aylés VP, with up to 46 hectares of vineyards in Mezalocha. Rimontgó has several wineries for sale within these demarcations.
Some of the most important wineries are Tierra de Cubas (wine and cava), Bodegas Prinur; Bodegas Ruberte (over half a century old), Bodegas San Alejandro, Bodegas Solar de Urbezo, Bodegas Tempore, Bodegas Pago del Moncayo, Bodegas Esteban Castejón, Bodegas Bordejé (founded over 200 years ago), Grandes Vinos y Viñedos or Bodegas Care.
POINTS OF INTEREST
Among the architectural heritage that survived the War of Independence in Zaragoza is the impressive Cathedral of Nuestra Señora de El Pilar, which is the largest Baroque temple in Spain, but also the Cathedral of El Salvador and the Aljafería Palace. The natural environment of Zaragoza is based on its rivers, the Ebro, the Gállego and the Huerva, where the galachos (meanders with natural spaces) of La Alfranca or La Cartuja stand out.
D.O./Valle (wine regions)
Discover more wineries and vineyards for sale in these wine regions in Spain
Tap on the map to activate Zoom